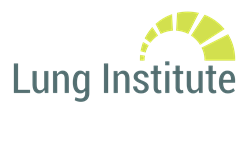 "With Scottsdale being a medical hub for new technology, there are unlimited resources in this community." Says Lynne Flaherty, Executive Vice President of the Lung Institute.
Scottsdale, AZ (PRWEB) February 03, 2015
On February 9th, a new stem cell treatment facility will open its doors in Scottsdale. The Lung Institute provides patients with an effective way to treat their lung diseases, such as COPD and pulmonary fibrosis. With locations in Tampa and Nashville, the Lung Institute has made positive strides in each city and will bring the same amount of involvement to the Scottsdale community.
Headed by Dr. Burton Feinerman, a world-renowned physician and expert in the field of regenerative medicine, the Lung Institute has performed hundreds of minimally invasive, outpatient stem cell therapies for a variety of debilitating lung diseases. With these treatments, the Lung Institute successfully offers world-class care to their patients who travel from around the world to visit their clinics.
The addition of this facility means more medical, sales and administrative jobs for Scottsdale residents. Since most patients travel to receive treatment, local businesses will benefit from the increase in visitors. Patient coordinators at the Lung Institute actively promote all that Scottsdale has to offer as an ancillary benefit to obtaining advanced treatment for lung disease in Scottsdale. Patient coordinators not only book the stem cell treatments, but they also coordinate hotel accommodations and arrange shuttle services to and from the airport. The patients' itinerary is completely taken care of by the Lung Institute and their hotel stay and shuttle services are complimentary for all out-of-town patients.
The clinic's opening will be celebrated with a ribbon cutting ceremony held at the new facility. The medical staff, Lung Institute corporate team, community representatives and members of the Scottsdale Chamber of Commerce will be present at the event.
"With Scottsdale being a medical hub for new technology, there are unlimited resources in this community." Says Lynne Flaherty, Executive Vice President of the Lung Institute, "Additionally, our patients will really enjoy all of the attractions the Scottsdale area has to offer."
Join us for the official ribbon cutting ceremony for the Lung Institute:
When: Monday, February 9, 2015, at 5:00 p.m.
Where: Lung Institute, 8377 East Hartford Drive, Suite 120, Scottsdale, AZ 85255
About the Lung Institute
At the Lung Institute, we are changing the lives of hundreds of people across the nation through the innovative technology of regenerative medicine. We are committed to providing patients a more effective way to address pulmonary conditions and improve quality of life. Our physicians, through their designated practices, have gained worldwide recognition for the successful application of revolutionary minimally invasive stem cell therapies. With over a century of combined medical experience, our doctors have established a patient experience designed with the highest concern for patient safety and quality of care. For more information, visit our website at LungInstitute.com, like us on Facebook, follow us on Twitter or call us today at (855)469-5864