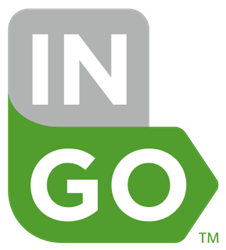 Rapid enrollment growth and strong repeat user conversion rates were early indicators of the value Ingo Money delivers for prepaid cardholders
(PRWEB) February 03, 2015
Ingo Money, a leading mobile payments technology and service provider, announced findings from its 2014 Prepaid Card Program Impact Analysis, which assessed the effect of Ingo™ Money app usage on the load behavior of thousands of prepaid cardholders. Notably:

The average Ingo Money user loads 90 percent more value per month to their prepaid card than a non-user, with no measurable cannibalization of pre-existing load volume or load fee revenue.
Prepaid cardholders enrolled in Direct Deposit who also use Ingo Money load 44.2 percent more value monthly than non-users.
For prepaid card cash loaders (excluding "one-and-done" cardholders who load only once when a card is acquired and never re-load), total monthly load value among Ingo Money users more than doubles to nearly $1,000 per month, exceeding the historical average monthly load volume of direct deposit-enrolled prepaid cards by 25 percent.
Prepaid cardholders who use Ingo Money load an average of 2.04 checks per month for an average monthly load value of $580. Pre-printed payroll and government checks account for 44 percent of checks, while two-party personal checks represent 34 percent of checks. A wide variety of institutional and specialized check types—money orders, cashier's checks, handwritten payroll checks, insurance checks, rebate checks and others—comprise the remaining 22 percent of Ingo Money check transactions.
"Rapid enrollment growth and strong repeat user conversion rates were early indicators of the value Ingo Money delivers for prepaid cardholders," said Drew Edwards, founder and CEO, Ingo Money. "Now, after its first full year in commercial release, we can demonstrate conclusively the powerful impact Ingo Money can have on prepaid card program economics, so critical to the success of our prepaid clients."
Regardless of the funds timing option selected, all Ingo Money prepaid card loads are guaranteed, irreversible funding transactions available to spend the moment a card is funded without fear of future reversal. Due to chronic cash flow problems faced by most prepaid cardholders, Ingo Money users choose fee-based, "Money in Minutes" funding for more than 97 percent of check transactions.
"With Ingo Money, cardholders are able to consolidate checks and cash from all income sources and access those funds immediately to meet their urgent financial obligations," said Lisa McFarland, chief marketing officer, Ingo Money. "Serving this critical need for their customers may help Ingo Money clients disrupt persistent cash usage, build stronger affinity to the card and more deeply instill a preference for digital payment methods."
Preliminary customer lifecycle analysis suggests that Ingo Money usage may also extend the average lifespan of a prepaid card. Further examination is underway to measure lifecycle impact fully and assess the downstream impact of Ingo Money usage on prepaid card payment and spending behaviors.
About Ingo Money
Ingo Money, Inc. is a leading payments company focused on expanding and accelerating the flow of funds between monetary instruments to provide immediate, guaranteed funding and payment services that fuel consumer adoption of new and existing digital payment platforms.
Ingo Money owns and operates two lines of business. Ingo™ Network Solutions, operated in conjunction with First Century Bank, N.A., is a consumer-direct network accessible via mobile and retail channels. Ingo™ Enterprise Solutions is an omni-channel commercial platform that enables independently licensed financial services firms to deliver immediate, non-provisional funding and payment services to their customers.
Learn more at ingomoney.com.
###