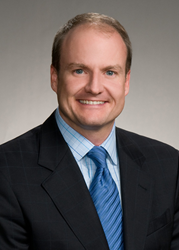 Denver, CO (PRWEB) February 03, 2015
Holland & Hart LLP represented long-standing client Accuvant in the successful closing of its merger with FishNet Security, which was announced Feb. 2 in a joint press release. According to the announcement, the merger will result in the creation of the nation's premier cyber security solutions provider – one that will deliver the most complete set of information security and risk products and services to help enterprises combat the growing cyber threat.
The combined company will launch its new name and marketing brand in the second half of 2015. In the interim, as Accuvant and FishNet Security work to integrate their operations, the two companies will continue to operate under existing names and brands.
"The close of our transformational merger will enable us to create a new force in the industry – a true change agent in the world of information security," said Dan Burns, chief executive officer of the new company. "Together, Accuvant and FishNet Security will be able to do so much more for the world than either company could have done alone. We look forward to leading the industry to find better answers, and to helping security leaders, their teams, boards, and customers more successfully achieve peace of mind."
In 2014, Accuvant and FishNet had combined total revenue of approximately $1.5B. Collectively, the two companies have approximately 1,400 employees and have served more than 10,000 customers of various sizes across multiple industries. Combined, they offer an extensive geographic footprint with 60 office locations across the U.S. and Canada, and have premium partnerships with all of the leading security product manufacturers.
Since Accuvant's inception, Holland & Hart has served as counsel to the company on multiple acquisitions and transactions, including its recent sale to Blackstone in 2014. Holland & Hart's deal team was led by corporate partner Chris Balch together with partner Sam Edwards and associate Matt Senko. Subject expertise and support was provided by Adam Cohen, Elizabeth Nedrow and Jay Gurmankin, among others.
Holland & Hart's corporate attorneys have significant experience representing businesses of all sizes – whether they are start-ups or Fortune 500 companies, closely held or publicly traded – navigate the complex regulatory, commercial, financial, and governance matters that are critical to the success of their enterprises. Throughout the firm's network of offices, it has lawyers with the knowledge, experience, and local contacts necessary to handle virtually any type and size of transaction.
–30–
About Holland & Hart
Holland & Hart LLP delivers integrated legal solutions to regional, national, and international clients of all sizes. Since its inception in 1947, Holland & Hart's more than 470 lawyers have consistently been recognized by leading national and international peer and industry review organizations for innovation and dedication to the practice of law. For more information, visit http://www.hollandhart.com.
About Accuvant
Accuvant, a Blackstone portfolio company, is a leading provider of information security services and solutions serving enterprise-class organizations across North America. The company offers a full suite of service capabilities to help businesses, governments and educational institutions define their security strategies, identify and remediate threats and risks, select and deploy the right technology, and achieve operational readiness to protect their organizations from malicious attack. Founded in 2002, Accuvant has been named to the Inc. 500|5000 list of fastest growing companies for the last eight consecutive years. The company is headquartered in Denver, Colo., with offices across the United States and Canada. Further information is available at http://www.accuvant.com, or connect with Accuvant on Twitter, Facebook and LinkedIn.