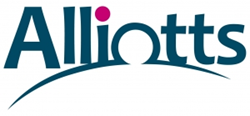 Through Alliott Group, we are working with members to help both our clients and their clients to grow internationally, and it is this focus which is giving Alliott Group members' clients the essential support they need in today's global market.
London, United Kingdom (PRWEB UK) 4 February 2015
Alliotts partner Chris Cairns described the step by step process of setting up in the UK to an audience of 30 German businesses last week. The 'UK Information Day' was held in offices of the Industrie- und Handelskammer zu Dortmund (IHK in Dortmund) and was hosted by the Head of International for AHK.
The audience heard also from presenters on international taxation, the legal aspects of UK expansion and from a German business owner on his practical experience of setting up in the UK.
Chris commented, 'It was clear from the audience that there is a real appetite for international trade and expansion and it's not limited to larger businesses, or to any particular sector, it would seem that every type of business of any size is looking at the UK for the next stage in its expansion.'
Olaf Becker of Audalis, a partner based in Dortmund presented on the key differences between UK and German tax regulations. Audalis are fellow members Alliott Group, an international alliance of independent accounting, law and consulting firms represented by 160 member firms in some 60 countries.
Chris said, 'Through Alliott Group, we are working with members to help both our clients and their clients to grow internationally, and it is this focus which is giving Alliott Group members' clients the essential support they need in today's global market.'
He added, 'We have been made feel very welcome by the team at IHK and hope to have the opportunity to return the compliment when they visit the UK'