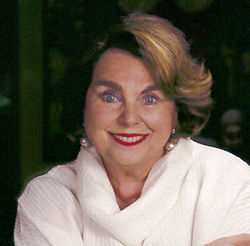 Tucson, Arizona (PRWEB) February 05, 2015
The Haute Living Design Network welcomes Rochelle Rubin of Rochelle Rubin Design Resource as its newest partner. Rochelle Rubin is known for her ability to listen and interpret her client's needs and will serve as the network's exclusive partner for Tucson.
Rochelle Rubin's professionalism, years of experience, willingness to meet the needs of clients, and ability to flawlessly finish projects sets the precedent for other interior designers in the field.
About Haute Living Design Network
Haute Living Design Network selects interior designers that have demonstrated a high level of expertise, professionalism, and accomplishment in their field. This elite circle of leading interior designers is encouraged to expose readers to several elements from past and current design trends as they provide a glimpse into future innovations, while offering both inspiration and exceptional resources for those seeking experienced luxury interior designers and sophisticated interior design firms.
Rochelle Rubin is featured on Haute Living Design Network's comprehensive website as a distinguished partner alongside other leading interior designers from across the country. Network partners have the exclusive opportunity to interact with viewers by utilizing the Haute Living Design Network platform via customized blog posts and unique design features. Visit the Haute Living Design Network.
About Rochelle Rubin
Rochelle begins her task by imagining how the new homeowners would live in their home. She looks at their lifestyle and begins to lay it out asking herself "How would you move through this space?" "Where should the light sources be?" "Where would you sit and how would the furniture be scaled?" "How should room dimensions be reduced or expanded for efficient use of space?"
Rochelle is specific about enhancing the design. She considers function and then designs rooms to accommodate function in the most beautiful and satisfying way. Building plans are worked and reworked. Views are expanded, traffic patterns modified, floors lowered, ceilings raised, & spaces are sometimes made larger or smaller depending on use. To ensure the meticulous execution of her design ideas, Rochelle puts a good team together.
After 38 years Rochelle Rubin continues to set the standard in both style and creativity. Her expertise encompasses both residential and commercial properties both locally and out of state. Rochelle's talents range from bringing the right team of artisans and contractors together, to her ability to listen and interpret the client's needs on each individual project. Rochelle's hands-on approach provides continued success with each project she under takes.
To learn more, visit Rochelle Rubin's Haute Residence profile.