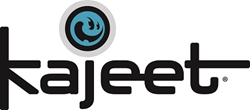 "High school students who have broadband Internet at home have graduation rates 6 to 8 percentage points higher than students who don't," said Kajeet CEO and Founder Daniel Neal.
MCLEAN, Virginia (PRWEB) February 04, 2015
Student access to the Internet outside of school is a growing concern among district technology leaders and with one-third of American public school students lacking broadband at home, this 'Digital Divide' affects every district in the country. Kajeet, the only wireless service provider dedicated to kids and education, announced its recent partnership with the country's largest 4G LTE national digital network to connect more than 13,000 school districts to safe, affordable mobile broadband for at-risk students. Districts now have a choice in providing students with Kajeet Education Broadband™ on two major national carrier networks.
Worthington Schools in Ohio is the latest school district to benefit from the expanded Kajeet coverage area. Currently partnering with more than 50 districts in 20 states, Kajeet is keeping students connected on multiple wireless broadband networks to online textbooks, apps, emails, documents and websites, as well as to their teachers, with its Kajeet Education Broadband solution to ensure that students have a level playing field for academic success and improved test scores.
"High school students who have broadband Internet at home have graduation rates 6 to 8 percentage points higher than students who don't," said Kajeet CEO and Founder Daniel Neal. "As the disparity between the 'broadband haves' and the 'broadband have-nots' continues, we are excited to be part of bringing the Internet to those students who need it to succeed. As districts work to comply with mandatory online testing, administrators will quickly need to turn their attention to those students lacking both technology and connectivity."
Worthington Schools has 2,500 students registered in the "free and reduced-cost meals" program, and serve 500 families lacking Internet access at home, according to a district survey. Worthington recently deployed 3,000 HP Chromebook 11 notebook computers to students, and school administrators want to ensure that students without Internet at home still have access to files and resources outside traditional school hours. Kajeet embedded its Education Broadband solution into more than 500 Chromebook computers to provide school-managed and filtered Internet access for those students without connectivity at home.
"Connectivity at home is an issue we have been monitoring for several years, however we needed to find a good solution within our budget to close the gap," said Keith Schlarb, IT director at Worthington Schools. "Since Kajeet expanded its service onto another carrier network, which is already a district vendor, and their pricing options are affordable, it made sense for us to partner with Kajeet."
To ensure secure connectivity outside of the classroom and not just at home, schools issue the Kajeet SmartSpot® solution, a portable MiFi® mobile hotspot combined with the innovative Kajeet Sentinel® cloud portal, providing customizable filtered Internet access to keep students focused on school work and provide educational connectivity.
A key benefit of the Kajeet mobile Education Broadband solution is that it allows districts and schools to fully customize and filter the websites students can visit, as well as the times of day or night appropriate for student use. Teachers and administrators can further restrict access hours, and Kajeet filters out non-educational content. This keeps students on-task and controls costs. As part of the Kajeet solution, teachers and administrators receive reports with learning analytics to help improve student achievement.
About Kajeet®
Kajeet, the only wireless solution provider dedicated to kids and education, is bridging the digital divide in school districts across the country. Kajeet provides a safe, affordable, mobile broadband solution that connects disadvantaged students to the resources they need to complete required assignments and projects outside of school. The Kajeet SmartSpot solution, a portable Wi-Fi hotspot combined with the innovative Sentinel® cloud portal, enables administrators and teachers to provide CIPA-compliant, customizable filtered Internet access that keeps students focused on school work and provides off-campus Internet connectivity without worry of data abuse. The Kajeet service platform, which operates on both the Sprint and Verizon network, is protected by the following patents 8,774,755; 8,774,754; 8,755,768; 8,731,517; 8,725,109; 8,712,371; 8,706,079; 8,667,559; 8,644,796; 8,639,216; 8,634,803; 8,634,802; 8,634,801; 8,630,612; 8,611,885; 8,600,348; 8,594,619; 8,588,735; 8,285,249; 8,078,140; 7,945,238; 7,899,438; 7,881,697. Other patents are pending. For more information, please visit us at kajeet.com/education.
###