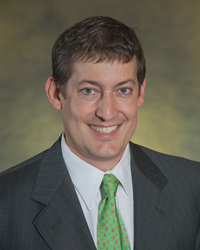 "I'm excited to join Congoleum at such a pivotal point in the company's rich history. This iconic brand, known for market-leading design and quality, continues to deliver exceptional value to the market and is positioned for significant growth."
Mercerville, New Jersey (PRWEB) February 10, 2015
Congoleum Corporation announced the appointment of Chris O'Connor as Chief Financial Officer. Mr. O'Connor, a flooring industry veteran will assume his new position effective immediately. Reggie Chesson, the company's interim CFO, will continue on as a consultant to ensure a seamless transition.
"I'm excited to join Congoleum at such a pivotal point in the company's rich history. This iconic brand, known for market-leading design and quality, continues to deliver exceptional value to the market and is positioned for significant growth," said Mr. O'Connor. "In addition to overseeing the financial function at the company, I'm looking forward to joining the dynamic leadership team in working to expand distribution, leverage new product introductions and drive sales through meaningful consumer engagement," added O'Connor.
"Chris is a strong addition to our management team. As the former CFO of CMH Space Flooring Products, Inc., ( http://cmhspace.com ) industry experience and insights will provide critical support as we move forward with our initiatives to deliver strong growth and shareholder value," said Robert Moran, Congoleum CEO.
Mr. O'Connor holds undergraduate degrees in both accounting and financial management from the University of North Carolina, an MBA from Duke University, Fuqua School of Business and maintains CPA certification in North Carolina.
About Congoleum:
Congoleum has been focused on producing the best resilient flooring available for more than 125 years. Continuing to lead the charge through innovation, quality and design, the introduction of AirStep®, has proven that Congoleum resilient flooring is unmatched in the industry.
For more information, visit http://www.congoleum.com
###