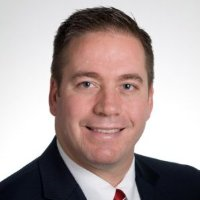 "I am excited to be part of streamlining and improving our M&A delivery model, for our PE Clients and their Portfolio Companies."
Fairfield, CT (PRWEB) February 05, 2015
Performance Improvement Partners, the leading provider of IT solutions exclusively serving the Private Equity industry, today announced the promotion of industry veteran, Tom Jansen, to a new position, Senior Vice President, Delivery Services.
"Our goal is to remain America's preeminent IT solutions company servicing the Private Equity Industry," according to John Bisack, PIP President and Managing Director. "Maintaining the highest quality deliverables and unparalleled excellent customer service will always be our primary mission. During the past two years, Tom has made numerous contributions to the PIP model and value system."
In his new role as Senior VP of Delivery Services, Tom will report to PIP Managing Director Dan Ahrens, and will be responsible for scoping and staffing projects, monitoring delivery resources, and ensuring the quality and timeliness of services delivered. Prior to joining PIP two years ago, Tom had over 20 years' experience successfully executing business integration strategies and IT solutions. Most recently, Tom was Chief Information Officer at Central Hudson Gas & Electric.
******************
Performance Improvement Partners (http://www.pip-llc.com), founded in 2003, is America's leading Technology Solutions Company dealing exclusively within the Private Equity Industry. PIP is headquartered in Fairfield, CT, with offices in Stamford, CT and San Francisco, and lists over 130 highly-respected Private Equity firms as clients. PIP has completed hundreds of Portfolio Company engagements across a broad range of B2B and consumer categories.