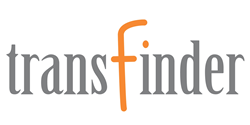 We are not throttling back in 2015. We expect even bigger and better things this year, including new product launches, new locations and big promotions to reward our loyal clients. Stay tuned.
Schenectady, New York (PRWEB) February 03, 2015
Transfinder, a leading provider of transportation management solutions for more than 1,700 school districts in North America and the Caribbean, closed 2014 with $10,355,000 in revenue, up 20 percent from $8,605,000 in 2013.
The new eight-figure sales milestone marked the 15th consecutive record-breaking year, among other corporate milestones.
The Company added 160 new clients in 2014, expanded its products and services, increased its staff and announced plans to open its first satellite office outside of New York state in the first quarter of 2015. The new office will be located in Austin, Texas.
Antonio Civitella, Transfinder's president and CEO, held his annual companywide meeting, in early January to announce new goals, which includes increasing revenue again in 2015.
"I'm not asking my employees to do the impossible," Civitella said. "It is going to be difficult and it is going to take a lot of hard work by everyone on this team to increase revenue for a 16th consecutive year. But it is not impossible."
In 2014, Transfinder grew to more than 80 employees, expanded into new markets, including transportation solutions for adults, with projects with the Center for Disability Services, the City Mission in Schenectady and Schenectady County Community College.
The company also experienced significant growth within the K-12 market, with 65 percent of new business coming from districts that were utilizing a competitor's software product.
"As districts deal with tighter and tighter budgets, it is imperative that we demonstrate to school boards and taxpayers alike that Transfinder doesn't just provide safe routing solutions, but saves them money both in the long and short run," Civitella said.
Civitella recapped the highlights of 2014 at his annual State of the Union company meeting held at its headquarters on 440 State Street, Schenectady:

Sustained revenue growth for the past 15 years;
Named to the Inc. 5000 as one of the fastest growing private sector companies for the eighth consecutive year;
Launched Transfinder University's in-house training sessions at Transfinder HQ
Increased community sponsorships by not only donating to Proctors Educational Programs but also providing funding for students to attend the Tri-City ValleyCats' first Education Day;
Transfinder employees volunteered on Habitat for Humanity projects in Schenectady and donated food for the Schenectady Inner City Mission;
Partnered with Schenectady County Community College and the City Mission on the Drive to Success program.
In addition, CEO Civitella received a number of awards, including: the Albany Business Review's Newsmaker of the Year, Siena College's first Entrepreneur of the Year, and the SBA's Small Business Person of the Year. Civitella was also named to the Center for Economic Growth board, Ellis Hospital Foundation board and an NBT Bank advisory board.
Civitella also began renovations on the New York BizLab business accelerator that is scheduled to open in March and has mentored several startup companies.
"I promised last year that we'd keep the foot on the gas," Civitella said. "We are not throttling back in 2015. We expect even bigger and better things this year, including new product launches, new locations and big promotions to reward our loyal clients. Stay tuned."
About Transfinder
Founded in 1988 and headquartered in Schenectady, New York, Transfinder is a national leader in intelligent transportation systems, providing transportation management systems and services to school districts and adult care facilities. Transfinder, an Inc. magazine "fastest-growing company" for the past eight straight years, offers routing and scheduling solutions for optimal transportation logistics. For more information, visit http://www.transfinder.com.