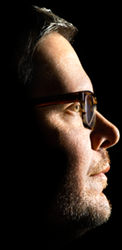 "After more than a decade of trying to crack the code on pervasive client satisfaction, I can say from my heart that it is not possible without complete transparency and collaboration with the client." — Bret Starr, founder and CEO of The Starr Conspiracy
Fort Worth, TX (PRWEB) February 05, 2015
The Starr Conspiracy (TSC), a B2B marketing and advertising firm focusing on human capital management enterprise software and solutions, is proud to announce world-class client satisfaction ratings just a few months after becoming a fully Agile agency.
Borrowing from the Agile software development methodology of its clients, TSC transformed its entire operations to be fully Agile. The new Agile processes are increasing velocity and quality of creative work, evidenced by monthly customer satisfaction scores that exceed industry averages for marketing firms by a whopping 268 percent in January and 258 percent in December.
TSC uses a Net Promoter Score (NPS) rating system. NPS is considered by many to be the most reliable measure of client satisfaction. TSC's score was 70 in January and 68 in December. The average score for marketing agencies is 19.
"Our commitment to NPS is a distinguishing factor of our agency," says Dan McCarron, partner and chief operating officer at TSC. "We don't just run a survey once a year. We live and breathe client satisfaction, and it guides our entire operating strategy. If you really want to change the destiny of your business, get serious about NPS."
Scores can range from minus 100 percent to 100 percent, and they are segmented and cataloged by industry benchmarks. TSC calls its NPS system a Trust Index. On a monthly basis, every contact from every client is asked one question: "On a scale of 0–10, how likely are you to recommend The Starr Conspiracy to a friend or colleague?" Scores are divided into three categories:

9 or 10 is a promoter
7 or 8 is a passive
6 or below is a detractor
The final Trust Index is calculated at the close of each month by subtracting the percentage of detractors from the percentage of promoters (the percentage of passives is left out of the scoring algorithm). TSC's Trust Index peaked near 70 percent in December and continued into January just shy of 70 percent — a level considered "world class" by NPS benchmarking experts.
"The Starr Conspiracy has done a world-class job of driving the benefits of an Agile process up into the client relationship," said Jack Skeels, partner and CEO of AgencyAgile, which led TSC through its Agile transformation. "We haven't seen numbers like this in any other agency."
TSC founder and CEO Bret Starr said becoming an Agile agency has solved problems that typically plague marketing and advertising agencies. Specifically, he said working as an Agile agency helps TSC plan and execute services better and with greater velocity, and helps TSC teams better collaborate with clients.
"After more than a decade of trying to crack the code on pervasive client satisfaction, I can say from my heart that it is not possible without complete transparency and collaboration with the client," Starr said.
Clients frequently provide comments with their scores. Below are a few actual comments drawn only from our December NPS:

"Our needs were assessed in an organized manner and your commitment to create an affordable, comprehensive plan and to deliver a quality product has been outstanding."
"The level of support and knowledge has been remarkable. They are a great extension of our team."
"The Starr Conspiracy is very responsive and easy to work with … also appreciate your flexibility — like shaping the contract to be agile and to adjust to what's working and what's not. You guys are also subject-matter experts — and that helps supplement our knowledge gaps."
"The team is talented and cranking it out for us right now. Also had a great on-site meeting and accomplished a lot in a short amount of time."
The Starr Conspiracy has run NPS continuously since 2013. The agency is deeply committed to the NPS system and philosophy and has integrated NPS into many of its products and services. For example, The Starr Conspiracy deploys NPS initiatives as a critical process for creating marketing personas. The Starr Conspiracy also deploys NPS initiatives as a precursor to customer advocacy marketing programs.
About The Starr Conspiracy
The Starr Conspiracy is a strategic marketing and advertising agency specializing in enterprise software and services companies. We are changing the way marketing is done. We've worked with hundreds of enterprise software and services brands in dozens of market segments and have more than a decade of experience in this space. You've seen our work — even if you didn't know it was ours. With offices in Fort Worth, San Francisco, and the New York City area, and approximately 40 agents, we're the driving force behind the disruptors, the innovators, and the attention-grabbers.
We are an Agile agency and effortlessly marry award-winning creative with impressive speed. We are the agency of the future, and we explore beyond what currently exists — at an unmatched velocity.