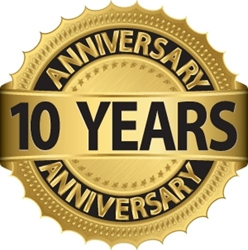 Marlborough, MA (PRWEB) February 04, 2015
Thought For Food & Son, LLC, a leading creative boutique that specializes in the food industry announced today they have been named agency of record for Dell's Maraschino Cherries. Thought For Food & Son recently completed a rebranding project for Dell's Maraschino Cherries of Brooklyn, New York. The rebranding project consisted of designing a new modernized company logo, re-designing Dell's retail and foodservice product labels along with a new designed company website.
Thought For Food & Son also completed a media outreach campaign announcing Dell's rebranding effort to both regional and national media outlets resulting in numerous media placements including the Wall Street Journal, New York Daily News, Brooklyn Magazine and Crain's New York Business.
Thought For Food & Son's new responsibilities will include social media marketing, public relations and implementing a business to business lead generation program for Dell's Maraschino Cherries sales force. As part of the rebranding effort, Thought For Food & Son launched a new branding campaign entitled "Everything Taste Better with a Dell's Maraschino Cherry" using social media and traditional public relation tactics. The campaign has been designed to create a new perception of maraschino cherries that will appeal to young professional trend setters which revolves around their own social lifestyles that is contemporary, cool and relevant in which they experience maraschino cherries.
"Its time to give maraschino cherries a new image and relevancy into the minds of a whole new generation of users," stated Alan A. Casucci, managing director of Thought For Food & Son. "Whether they use their cherries in cocktails, desserts or on top of their ice cream, we want them to know that Dell's Maraschino Cherries are the best tasting maraschino cherries on the market today."
Dell's Maraschino Cherries offers both retailers and foodservice operators a full line of the highest quality, best tasting, medium, large and jumbo sized maraschino cherries with and without stems. Dell's Maraschino Cherries continues to earn its reputation for delivering the finest and best tasting maraschino cherries sourced from selected farms around the world.
Thought For Food & Son offers its clients a proprietary PR FOOD MEDIA INDEX, an all-in-one strategic instrument that allows food companies to speak directly to their peer group, industry trade press, category buyers, distributors, wholesalers and retailers it wishes to sell its products, and even more importantly, to consumers it wishes to purchase its products. Thought For Food & Son's proprietary PR FOOD MEDIA INDEX has over 100,000 media outlets across North America, complete with more than 300,000 staff listings and contact preferences.
Thought For Food & Son has worked with both large and small food companies such as Sea Watch International, famous Hollywood actor Paul Sorvino Foods, Maristella's Fine Foods, Cape Cod Select, Beeler Pork, Bakery On Main, New York Ravioli & Pasta Company, 505 Southwestern Sauces, New England Natural Bakers, Healthy Solutions Spice Blends, SuperSeedz, Paesana Italian Products, Jerk Nation, Aurora Products, Big League Chew, Paterson Pickle Company, K&B Seafood and Divine Foods.
About Thought For Food & Son, LLC
Founded in 2005, Thought For Food & Son, LLC is a leading creative boutique that specializes in the food industry. We offer our clients a combination of expertise and value that is unsurpassed within the food industry. We're a communications company without the traditional agency "BS." Thought For Food & Son operates as a "Strategic Resource" for its clients offering public relations, social media marketing, packaging design and brand development. Our focus is to create communication strategies using our proprietary PR FOOD MEDIA INDEX for clients who believe in powerful thinking. Thinking that demands notice. The kind of thinking that inspires people to take action and enables our clients to grow and prosper. For more information about Thought For Food & Son e-mail alan@tffandson.com