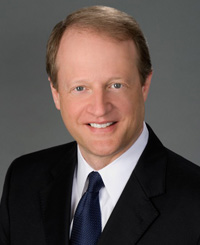 Blue Ridge, GA (PRWEB) February 03, 2015
Dr. Gregg R. Codelli delivers patients a better opportunity to prevent bone loss in the jaw through a minimally invasive yet highly effective gum disease treatment in Blue Ridge, GA. Known as the LANAP® protocol, this gum surgery makes use of a laser to eliminate diseased gum tissue without harming healthy tissue to retain maximum support for teeth, while guarding against both the loss of teeth and bone.
In order for jaw bone to be healthy, it requires ongoing stimulation from the roots of teeth. When teeth are missing, this does not happen and, over time, the bone erodes and the jaw begins to form a sunken look, contributing to other conditions. This process is called resorption. One reason for tooth loss is the lack of proper support in the form of healthy gum tissue. Traditional gum disease treatment in Blue Ridge, GA requires that patients have tissue cut away, resulting in some healthy tissue loss in order to eliminate the diseased portions. Because LANAP® targets only infected areas, patients can maintain more gum tissue, helping to prevent against tooth and bone loss.
For people that have lost teeth for any reason, LANAP® can help make the successful placement of implants more possible again by providing necessary structural support from the gums. Implants also offer stimulation to the bone like teeth, making this option for people with missing teeth highly beneficial. Saving valuable jaw bone density and restoring gum health are just two of the benefits that LANAP® offers. The procedure also dramatically reduces the time and impact typically involved in gum disease treatment for Blue Ridge, GA patients. Because there are no cuts or sutures involved, recovery from the process is faster and minimally painful compared with traditional methods. It is highly common for a person to receive LANAP® treatment and then go straight back to work or other activities.
Residents in the Blue Ridge, GA area who would like to know more about LANAP® and how they can prevent tooth and bone loss while treating periodontal infection should schedule a consultation with Dr. Codelli. He and all members of his staff are committed to providing care and treatments that allow patients to more fully enjoy their lives through improved oral health.
About The Doctor
Gregg R. Codelli, DDS, PC is a periodontist offering personalized dental care for Blue Ridge, GA patients since 1988. Dr. Codelli attended Emory University in Atlanta, and he completed his degree at the University of Tennessee in Memphis. He also received his specialty training in periodontics there. Dr. Codelli is part of one percent of dental professionals providing the LANAP® FDA cleared laser procedure for gum disease treatment. To learn more about Dr. Codelli and his dental services, visit his website at http://www.mtnperioimplant.com and call (678)-820-4191.