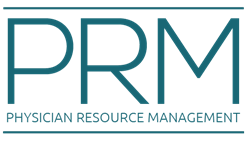 Ann Arbor, Michigan (PRWEB) February 05, 2015
Physician Resource Management, Inc., (PRM) continues to add integral team members to their roster with the addition of Kate Dobson as Vice President, Strategic and Business Development, Kimberley Harrison as National Director, Market Development, Tammy Zukowski as Director, Specialty Pharmacy and Project Management, and Donna Smith, Pharm.D. as Coordinator, Clinical Initiatives.
Ms. Dobson has developed a nationally recognized presence in oncology medical education/practice management. Most recently, she served as Vice President and Executive Director for Cancer Clinics of Excellence, where she launched the nation's first network of community-based oncology practices devoted to the implementation and measurement of evidence-based medicine and molecular diagnostics.
Ms. Harrison has extensive experience in payer clinical quality programs. She has led multiple initiatives within Blue Cross Blue Shield of Michigan, where she lent her significant expertise to quality of care standards for oncology care delivery.
Ms. Zukowski has significant experience in the development of specialty pharmacy operations, and most recently served as Director of Operations for Direct Rx. Her career history also includes the successful formulation and launch of the Specialty Pharmacy program for the University of Michigan Health System.
Dr. Donna Smith is a pharmacy program expert, having served as Director of Clinical Affairs for Avella Specialty Pharmacy and as Pharmacy Programs Manager for Schaller Anderson/Aetna. Her deep expertise in quality assurance, healthcare technology and clinical care decision models is an ideal fit for PRM and CaretMD.
"We are thrilled with the addition of these talented professionals. The vast expertise in oncology, care technology, practice management, medical education and pharmaceutical trade from these dynamic leaders will be a valuable resource for our healthcare partners," said Gene Eavy, Chief Executive Officer.
About Physician Resource Management (PRM): Since 2009, PRM has provided physician practices throughout the United States with niche healthcare consulting on the business of oncology. PRM leadership is passionate about empowering the healthcare community with value based healthcare solutions focused on better patient care, treatment outcomes, and financial stability. For more information, visit http://www.prmbiz.com.
###