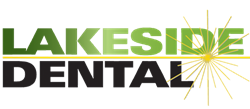 North Barrington, IL (PRWEB) February 03, 2015
This February, Dr. Janet Century with Lakeside Dental recognizes American Heart Month by educating patients on the correlation between periodontal disease and heart disease at her practice in North Barrington, IL. Gum disease is one of the most common conditions in the nation today with some researchers estimating that roughly 80 percent of adults have the disease. To reduce the chances of patients developing gum disease-related heart conditions, Dr. Century recommends that many of her periodontal patients undergo the LANAP® protocol, which she offers at her practice.
The Academy of General Dentistry reports that patients with chronic gum disease are at higher risk for a heart attack. The Academy also found that when tooth and gum infections were properly treated, patients' blood pressures stabilized and their overall health improved. Although scientists are still unable to pinpoint the link between the two serious conditions, they believe that blockage formation within the blood vessels is exacerbated by gum disease bacteria. Bacteria that migrates from the mouth through the bloodstream can infect and damage other organs including the heart.
The LANAP® protocol, which Dr. Century recommends for many of her North Barrington, IL patients with periodontal disease, can eliminate the bacteria that may be responsible for the increased risk of heart disease. Using the PerioLase®MVP-7™, the doctor targets and removes infected tissue and the bacteria that cause gum disease. This laser is specially calibrated to eradicate the diseased tissue so only healthy, clean tissue is left intact. The procedure begins by measuring the periodontal pockets around the gums where the infection has occurred. Then the laser is used to clear away diseased tissue. After ensuring that the teeth are free of calculus, the laser is used to create a blood clot that seals the pocket against further infection and allows it to heal. The gums reattach to the teeth and many patients experience bone regeneration that allows them to keep their existing teeth.
Those in North Barrington, IL who would like to learn more about how periodontal disease and heart disease are linked can contact Dr. Century's office to schedule a consultation.
About the Practice
Lakeside Dental is a general practice offering personalized dental care for patients in North Barrington, IL. Dr. Janet Century has over 30 years of experience restoring the smiles of her patients, and has been chosen as a "Top-Rated Dentist" by numerous rating companies. Dr. Century is a teacher and lecturer, and her commitment to continuing education has earned her the highly prestigious Fellowship from the Academy of General Dentistry. She is the only dentist in Lake County certified to use three different lasers for dental treatments, including the LANAP® protocol to treat gum disease. To learn more about Lakeside Dental and the services they provide, visit their website at http://www.lakesidedental.com or call (847) 440-3681.