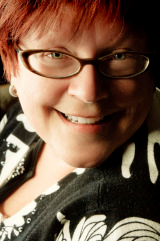 Add a J'net Smith of All Art Licensing, official blogger and host of the Resource Center for Artists, Designers, Brands and Agents at the Licensing Expo in Las Vegas knows what it takes to develop a marketable character. quotable
Seattle, WA (PRWEB) February 03, 2015
If an artist or illustrator has an idea for a new character that would be an ideal fit for television, books, apps, games, toys or comics, All Art Licensing is offering a free class to show artists how to develop characters that sell across media platforms.
Jeanette Smith of All Art Marketing is the official blogger and host of the Resource Center for Artists, Designers, Brands and Agents at the Licensing Expo in Las Vegas. She is offering a class to instruct artists and illustrators how to visually communicate the marketable traits in their characters, from personality to interests, dreams and frailties of those characters.
In addition to providing matchmaking services at the Expo, J'net has coached, agented and trained artists, cartoonists, brands and properties to success for more than ten years. Best known for creating the DILBERT brand from its infancy, growing from a cartoon strip in 100 newspapers to a global corporate icon in more than 40 countries, 2000 newspapers and more than $200 million in annual retail sales, with television, books and over 750 licensed products, J'net knows how to market characters successfully and answer your questions.
Join J'net for this special Character Licensing Q&A, Thursday, February 5, 2015, Noon – 1 pm PST/3 – 4 pm EST, where she will share the answers to these and many more character related questions posed by the listeners of the class. A few may include:

Can launching a website, instead of a book or another marketing vehicle, can help you sell your new character?
If my website had an online store, how much of my merchandise would I have to sell for the character to become attractive to manufacturers?
Should I get an agent for character licensing?
Please discuss the difference between developing characters (i.e. children's books) vs. creating artwork (for product use). Which do you think more viable in today's marketplace?
If you have an entertainment property – animated characters that are fully developed, a TV series bible and all of the style guide art – is it best to be in the art section of the Licensing Expo or out on the floor?
I have what I think is a great idea and well developed, how do you suggest I build an audience for my concept? Will character licensing agents help out in that process or do they only work with already published or syndicated artists?
Does the licensing Expo expose your characters to the decision makers in the industry looking for properties and provide a return of your investment or does it take a few years to establish yourself and lots of money?
Participants are encouraged to register in this final stretch to get their questions answered. By clicking on the link below, participants can both sign up and write in their questions at the bottom of the form. J'net will answer as many questions as possible during the hour.
Please note: Class participants will receive the Dial-in number and Access Code for the class the night before the event, Wednesday, from All Art Licensing. This is not a 1-800 number, so standard long distance fees will apply.
Register here for Character Licensing Q&A. Participants may also download J'net's most recent article, Read All Art Licensing's latest blog: 5 Mistakes That Character Creators Often Make.