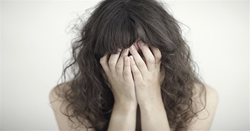 Regardless of the reason why, a teenager who feels or acts suicidal needs understanding, support and endless love.
London, UK (PRWEB) February 04, 2015
With words like "Teen Depression", "Cyber Bullying", "Bipolar Disorder" and "Post Traumatic Stress Disorder", many attribute the numbers of teen suicides to a plethora of reasons and motives. The truth remains that some teens find no way out of their misery but to take their own lives. In a series of articles in the spotlight today, NoBullying discovers the reasons, numbers, cases and breakthroughs happening when it comes to teen suicide.
What remains a constant teen suicide fact is that parents and caregivers still cannot see signs of teen suicidal ideation and therefore may feel they are not dealing with the subject properly.
While teenager suicide can be caused by many things, depression is often a key factor. Feelings of hopelessness, worthlessness, or a constant sadness can be difficult for a teenager to cope with. Not knowing how to overcome the depression can eventually lead to suicidal thoughts or attempts. Parents need to be on the lookout for signs such as persistent feelings of sadness, irritability and anxiousness, constant repeating of sentences that convey feeling hopeless or worthless and a loss of interest in normal activities.
Having a conversation with teens about whether suicide is legal or not won't be conducive to dissuading them form contemplating suicide, NoBullying reminds. Legal or not, suicidal ideation or a suicide attempt are both emotional matters and using logic might not be the best way to discuss them.
Suicidal thoughts are not a normal part of growing up, NoBullying asserts. That is why it is vital for parents, teachers and caregivers to get teenagers professional help and treatment so that they are able to feel better about themselves again. Often there are other underlying causes for these types of thoughts and feelings that people around are unaware of and are hard to detect, understand or solve without professional help.
Suicide chat rooms are also a great place for teens to discuss their feelings in a safe anonymous setting. A suicide chat or suicide hotline is always a good start; these venues provide confidentiality for a suicidal individual to explore their pain with another individual without judgment or fear of annoying or exasperating a loved one.
Ciaran Connolly, Co Founder of NoBullying says, "The reasons why children and teens think about suicide are numerous. Regardless of the reason why, a teenager who feels or acts suicidal needs understanding, support and endless love in order to get through that dark tunnel safely."
He added that parents and teachers should make a point to educate the younger generations about the sad outcome of neglecting one's safety online and offline. According to Connolly, it is quite imperative to press for more firm laws condemning all acts of bullying and harassment.
NoBullying.com features many pages dedicated to parents, teens, teachers, health professionals as well as posts related to cyber safety and the latest news about law making concerning curbing Bullying worldwide as well as inspirational Bullying Poems and famous Bullying Quotes.
The website regularly updates its bullying statistics, cyber bullying statistics and teen suicide statistics as it is essential to understand how widespread the bullying epidemic is. It also regularly runs cyber bullying surveys and questionnaires to get recent updated statistics on everything related to cyberbullying.
He also added that anyone suffering from bullying in any form or way can always find advice and help on the NoBullying website – and if anyone is suffering from severe consequences of bullying or harassment such as depression or suicidal thoughts, the best thing is to talk to someone locally – a parent, teacher or local organization that has been set up to help with specialized councilors to deal with this topic.