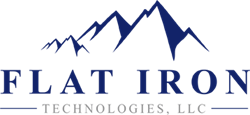 hipaapoliciesandprocedures.com Launches All New HIPAA Policies and Procedures Compliance Toolkits for Hospitals Throughout North America
Dallas, TX (PRWEB) February 06, 2015
hipaapoliciesandprocedures.com, providers of industry leading healthcare compliance documentation for North American businesses, has recently announced the launch of their all-new HIPAA Omnibus policies and procedures portal containing essential documentation for rapid HIPAA compliance. With growing federal mandates advocating the safety and security of Protected Health Information (PHI), healthcare organizations – such as hospitals – are looking for comprehensive documentation for ensuring full compliance with the Health Insurance Portability and Accountability Act (HIPAA) of 1996.
Flat Iron Technologies, LLC has launched a professional set of compliance toolkits containing the following essential documentation:

Information Security Policies and Procedures Manual
Systems Hardening Checklists
Disaster Recovery Plan
Handbook & Reference Manual
Security Awareness Training PowerPoint (PPT) Presentation
Security Awareness Training Manual & Employee Quiz
Security Rule & Privacy Rule Checklist & Readiness Assessment
Risk Assessment Template
And much more!
Now's the time to become compliant with the mandated HIPAA regulations, so download the high-quality, industry leading HIPAA policy templates from the healthcare experts today at hipaapoliciesandprocedures.com. The HIPAA Security & Privacy Compliance Toolkit (HSPCT) is absolutely essential for any healthcare organization in today's world of growing cyber security threats and challenges.