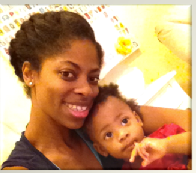 African American women tend to deal with depression through suppression of emotions.
Amarillo, Texas (PRWEB) February 09, 2015
Praeclarus Press is committed to increasing awareness among health care providers regarding health disparities and has created a series of webinars for Black History Month 2015 to address some of these issues. One topic that is rarely discussed is health disparities in depression, particularly among African American women. But it is essential to recognize these differences when working within the Black community so that adequate care can be given. To learn more about this topic, Praeclarus Press is offering a webinar on February 26, 2015 from 1-2 p.m. (Eastern) for the webinar, Depression is Black!
In Depression is Black!, presenter Jessica Walker will discuss the various ways to cultivate a relationship with African American clients, learning strategies for working with clients patients who come from another cultural background, and how to get African American clients to open up to receive the help they need. Ms. Walker will discuss the history of the African American community, how members specifically deal with stress, and how to incorporate that knowledge into effective treatment.
Jessica Walker is the founder of Mom in Me Network, a nonprofit organization raising awareness around mental health and connecting Women, Teens and Families to resources which can help reduce mental health challenges. Jessica's passion and spontaneous humor stem from real life experience as a mother of 6, wife, daughter, sister and consumer advocate. She provides information, materials, workshops, expertise, and personal/professional health development programs, which are customized to meet the needs of individuals, families, companies, organizations and communities. Jessica is available for speaking engagements, in-person and virtual coaching, media appearances, master of ceremonies, spokesperson opportunities, and consulting projects.
Praeclarus Press is a small press founded by Kathleen Kendall-Tackett, Ph.D., IBCLC, FAPA that specializes in women's health. It features books, webinars, and products that support women's health throughout their lifespan. Based in Amarillo, Texas, the mission of Praeclarus Press is to produce materials that change women's lives.