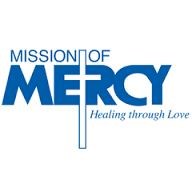 Frederick, Maryland (PRWEB) February 05, 2015
Mission of Mercy will introduce its brand new Mobile Medical Unit to the community in a ribbon cutting ceremony on Thursday, February 12 at 5 p.m. at the Delaplaine Visual Arts Center, 40 S. Carroll St. Frederick, MD.
Mission of Mercy is a nonprofit organization that offers free healthcare, dental care and prescription medications. Founded in 1994, the organization serves Maryland and southern Pennsylvania through six mobile clinic locations, including those at Frederick Church of the Brethren in Frederick City and Faith Baptist Church in Brunswick.
"Thanks to the Kahlert Foundation for their generous grant, which allowed us to purchase and retrofit a new recreational vehicle to replace our current well-worn vehicle," explained Jennifer Charlton, Executive Director.
Dignitaries and guests will be invited to tour the new Mobile Medical Unit, and a cocktail hour will continue until 7 p.m.
The funds to purchase the new unit were raised as part of the Mercy on the Move Comprehensive Capital Campaign to raise a total of $2 million to replace the existing Mobile Medical Unit, and add a new Mobile Dental Unit and expand services with additional staff.
"The need for medical and dental care is tremendous. That's why our strategic plan calls for us to increase our impact from 6,200 medical patient visits annually to 15,000, and to increase 541 annual dental visits into 2,500," said Ms. Charlton.
Currently, Mission of Mercy is seeking volunteer physical therapist. Those interested in donating their time and talents can call Dr. Michael Sullivan, Chief Medical Director, at 301-682-5683, msullivan(at)aMissionofMercy(dot)org. Patients in need of health and dental care can call Mission of Mercy's Frederick/Brunswick appointment line at 301-631-2670, ext. 110 and leave a message with a callback number.
About Mission of Mercy
Since 1994, Mission of Mercy, a nonprofit 501(c)(3) organization, has restored dignity and healed through God's Love by offering free primary healthcare, dental care and prescription medications. Since opening its six locations in Maryland and Pennsylvania, Mission of Mercy has provided 40,000 medical and dental visits and dispensed 374,000 free prescription medications – all free.
Patients include the uninsured who do not qualify for health assistance programs, and those who are underinsured, and cannot afford their high deductibles, co-pays and/or prescription medications.
Mission of Mercy is not a recipient of government funding, and relies solely on donations from churches, private sector civic organizations, corporations, foundations and individuals for its charitable services. For more information on clinic locations and dates, or to donate, call 301-682-5683 or visit http://www.aMissionofMercy.org/maryland-pennsylvania.