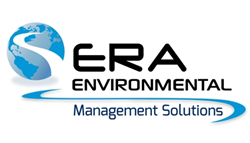 (PRWEB) February 04, 2015
ERA Environmental's co-founder Gary Vegh will be giving an educational presentation on the topic of True Vapor Pressure and air emissions from floating roof, fixed roof, and hot & heated tanks at the upcoming 4C Conference in Austin, Texas. The presentation, "Fundamentals of Tank Emissions," will be on February 18 at 1:30PM. ERA invites all guests of the 4C conference to attend the presentation, particularly those EH&S professionals that have to determine emissions for complex operating scenarios.
Says Gary Vegh about the presentation: "True Vapor Pressure is one of the most complicated metrics to measure and manage for mixtures stored in tanks. Often, pieces of information that manufacturers and refiners need are missing or impossible to obtain. I'm going to teach them how to manage those situations without compromising the accuracy of their reporting."
Gary Vegh is a senior environmental toxicologist and compliance expert with over twenty years of educating and training environmental professionals in the Oil & Gas and Petrochemical industries. He works closely with regulatory agencies and manufacturers to develop and share best practices on tank emissions management and reporting.
The 4C conference will take place from February 16 to February 19 at the JW Marriott in Austin, Texas. The conference is one of the most important events for EH&S professionals in the Oil & Gas and petrochemical industries. It provides education and training on important topics, such as: Leak Detection and Repair, air permitting, and risk management. ERA is proud to be both a sponsor and contributor to this outstanding event.
Throughout the event, ERA will be sharing resources and compliance expertise at its booth. We encourage all attendees to pay us a visit.
About ERA Environmental Management Solutions
ERA Environmental provides off-the-shelf, customizable, web-based solutions for environmental compliance, sustainability, and health & safety. ERA's EHS software is designed to meet the complex recordkeeping, reporting, KPI tracking, and compliance management of the Oil & Gas industry. ERA provides a broad range of features, including Training Management, Incident Tracking, Inspections and Audits, SDS Management, and Executive KPI Dashboards. ERA's software and team of experts have both won numerous national awards