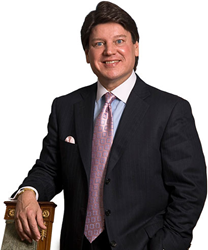 Houston, Texas (PRWEB) February 05, 2015
Dr. Paul Vitenas, one of the most respected cosmetic surgeons in Houston, has been named the recipient of a new patient-based award. HealthTap has honored Dr. Vitenes as being the Most Thanked Cosmetic Surgeon in Texas.
HealthTap bestowed this prestigious award to Dr. Vitenas after the website reviewed all feedback and the number of "Thanks" ratings received from patients. The website found that Dr. Vitenas has received 204 "Thanks", which were given to him by patients he has helped through his expertise. As a result, HealthTap named Dr. Vitenas the Most Thanked Cosmetic Surgeon in Texas.
HealthTap is an interactive website created in 2010 to help reinvent the way people approach and take care of their health. The mission of HealthTap is, "To help everyone feel good and measurably prolong life expectancy of humankind by enabling immediate access to trusted health knowledge, medical experts, and action recommendations."
At HealthTap.com, patients can access health checklists, tips, and articles that cover a wide array of health-related topics. Patients can also seek the medical advice of HealthTap's network of over 64,000 physicians. A fee-based service is also available enabling patients to consult live with physicians through video or audio conference.
The HealthTap award is the latest award to be bestowed upon Dr. Vitenas. In November, he was the recipient of the 2014 Vitals Top 10 Doctor Award and Vitals Patients' Choice Award. These awards were also the result of superior patient ratings found on the Vitals website.
These awards are a reflection of Dr. Vitenas' focus and dedication to his patients. He has earned a strong reputation for his strong belief in delivering natural results combined with superior service. Because of this belief, Dr. Vitenas designs each aesthetic plan to be unique for the patient.
Board certified by the American Board of Plastic Surgery, Dr. Vitenas boasts over 20 years of experience as a cosmetic surgeon. He is a graduate of Tulane University Medical School and completed a Craniofacial and Cosmetic Surgery Fellowship at Necker Hospital in Paris, France. Dr. Vitenas has also become known around the nation for his personalized techniques, which are often emulated by other surgeons. Additionally, he has been featured in some of the nation's top medical journals and magazines.
To learn more about Dr. Vitenas and Vitenas Cosmetic Surgery, please visit http://www.drvitenas.com.
Vitenas Cosmetic Surgery
4208 Richmond Ave, Suite 200
Houston, Texas 77027
(281) 484-0088