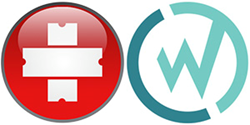 San Francisco, CA (PRWEB) February 04, 2015
There is good news for those who hate finding out about a concert after it happened: Thrillcall just released a fully updated app for the iPhone that brings complete and accurate concert listings and sought-after tickets to the palm of your hand so you never have to miss a show again.
Once the app is downloaded, a fan can browse live music events by location, artist, or date, preview songs and purchase tickets in one seamless mobile experience. They can also track their favorite artists and receive notifications before those artists' concert tickets are on sale.
After fans track artists individually or sync their prior listening history from a large number of supported music services, like iTunes Spotify, Rdio, Last.fm, and Pandora, the Thrillcall App will recommend concerts that a fan can browse in a custom "Tracked and Recommended" filtered listings view.
The other new filter in the Thrillcall App is "Special Offers and Featured Shows." With this filter, a fan will only see the special offers from Thrillcall's artist, venue, and industry partners. With the launch of the new app, Thrillcall is expanding these offers from a few select cities to a nationwide platform for artists to promote their shows.
The first nationwide artist partnerships are ticket giveaways for the following tours currently on sale.
San Fermin: thrillcall.com/artist/San-Fermin (includes a free download of the track Jackrabbit for all who enter)
Brett Dennen: thrillcall.com/artist/Brett-Dennen
Bakermat: thrillcall.com/artist/Bakermat
Cash Cash: thrillcall.com/artist/Cash-Cash
Torres: thrillcall.com/artist/Torres
More artists and festivals will be added every week including Mysteryland, the world's longest running electronic music festival; thrillcall.com/artist/mysteryland. When Mysteryland announces the lineup for their May 22nd event in Bethel Woods, NY later this month, Thrillcall users will have an opportunity to win free tickets.
Helping bring Thrillcall's vision to life was WillowTree, Inc., a mobile application design and development firm who saw the opportunity to integrate innovative technologies and music services into the app to create an all new concert-going experience.
"We engineered Thrillcall to be the ultimate app for music fans and concert goers," said Joel Garret, Senior Software Engineer at WillowTree. "Not only did we integrate the APIs of every major music service into the app, we also built out functionality that allows a user to know exactly what's going on in any music scene throughout the world. For instance, I might live in New York but want to know what's going on in San Francisco tomorrow night when my flight arrives. Thrillcall will instantly display concert results for San Francisco shows I'd be interested in based on my likes and artist preferences that it pulls from my favorite music services like Spotify or Rdio."
Major changes in the new version of the app include:
● Recommended shows based on artist tracking and the music services you use every day: iTunes, Spotify, RDIO, Last.FM and Pandora
● Widget notifications when tracked artists put tickets on sale or announce shows
● The opportunity to win unique experiences like free tickets to shows
● A seamless and secure in-app ticket purchase experience from primary box office ticketers as well as resale ticketers
A re-designed website, due out in Spring 2015, will be the next step in fully integrating Thrillcall's iOS app, Android app and website platforms.
Thrillcall. Concerts start here.
http://www.thrillcall.com
http://www.facebook.com/thrillcall
@thrillcall
About WillowTree, Inc.
WillowTree, Inc. is a mobile solutions specialist bridging the highest level of consumer user experience (UX) with enterprise-grade deployments and security. Founded in 2007, WillowTree is a chosen partner of the world's leading companies, including GE, Johnson & Johnson, Time Warner, AOL, AEG, and Harvard Business Publishing. Clients trust WillowTree to guide and execute their mission-critical mobile initiatives. For more information, visit http://www.willowtreeapps.com.
For more information, please contact:
Frank Woodworth
frank(at)thrillcall(dot)com
Amber Robertson
amber(at)thrillcall(dot)com
Angela Batten
Angela.batten(at)willowtreeapps(dot)com