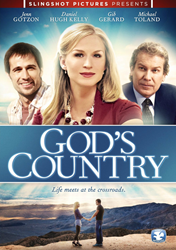 I look forward to meeting everyone and helping anyone.
(PRWEB) February 04, 2015
The average time a child spends viewing television is four hours a day. The average teen spends 75 hours each week engaged in media. By age 17, that totals 60,231 media hours. Media is the most influential mission field on earth; it's time for Christians to enter this mission field.
Founded in 1982, AMTC is a mission and a movement that provides aspiring performers with professional direction, industry connections and spiritual preparation so they can be a light for Christ in the entertainment industry. AMTC's Executive Director Adam She says, "Bad is bold in the entertainment industry, so good must be bolder. It's time for God's stars to stand up on the stages of film, fashion, music and theater."
AMTC has a vision is to see the Great Commission of Jesus Christ fulfilled in entertainment. Professionals and amateurs, ages 4 and up, are invited to attend the free audition on Feb. 9, 2015 with award-winning actress and scout Jenn Gotzon.
Gotzon, who is compared to a "young Meryl Streep for her chameleon-like transformations," stated by Valley Social Magazine, is an American film actress, AMTC presenter, mentor and scout. She has been in dozens of films including "Frost/Nixon," "Doonby," and "God's Country." Gotzon speaks about her journey through entertainment. "What a blessing to share how God is moving through the faith-based film movement across our country and how AMTC's ministry is a part of this journey. I look forward to meeting everyone and helping anyone who is being called to this industry," she says.
Jacksonville Auditions: Embassy Suites Jacksonville Baymeadows: 9300 Baymeadows Road Jacksonville, FL 32256.
For more information on AMTC and to register for either of these events, please visit: http://www.AMTCaudition.com.