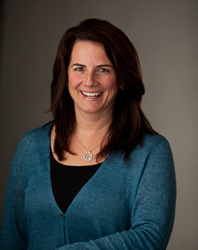 We are extremely honored to have Dr. Feldman join our Advisory Board
Orange County, NY (PRWEB) February 04, 2015
Nexus Health Resources announced today that President & CEO Dr. Virginia Feldman has been named a member of The White Stone Group's Advisory Board for 2015. Dr. Feldman will provide strategic insight based on her over 14 years' experience as a practicing surgeon, ambulatory surgery center co-founder and, most recently, the founder of Nexus Health Resources, which coordinates healthcare among patients and providers during the transition from hospital to home.
"The White Stone Group (TWSG) partners with nearly 400 hospitals to provide best practice guidance and supporting solutions which improve patient experience, financial performance and physician alignment in the ever-changing medical environment," said Dr. Feldman. "I am honored to join the Advisory Board and look forward to working with the other industry leaders on the Board to help TWSG better serve hospitals around the country."
The Advisory Board is comprised of 10 members representing some of the nation's finest and most influential hospitals with expertise spanning the entire continuum of care. The Board is designed to provide critical feedback to help drive the direction of TWSG's best practice guidance and technology solutions. Dr. Feldman currently offers consultant services through Nexus Health with hospitals and other healthcare professionals, making her a strategic addition to the Board.
"We are extremely honored to have Dr. Feldman join our Advisory Board," said Scott Overholt, TWSG's Chief Marketing Officer. "Her knowledge of today's medical environment and expertise, as both a practicing physician and hospital consultant, will bring tremendous value to our Advisory Board and ultimately help steer our company toward furthering the value we provide to our hospital partners."
In January, Dr. Feldman participated in a seminar during TWSG's annual corporate meeting in Knoxville, TN, where she addressed topics including where medicine has been, where it is going and why these changes are happening. She also reviewed vulnerabilities and opportunities for TWSG's best practice guidance and technology solutions in this new environment.
Established in 1991, TWSG provides best practice guidance and supporting software solutions to improve the management of healthcare communication, uniquely combining voice, fax, image and web technologies to hardwire best practices and create sustainable performance excellence among hospital teams.
Nexus Health Resources was launched by Dr. Feldman in 2013 and has a proven track record of reducing hospital readmissions by 30 percent. Their team works directly with hospitals, medical practices, skilled nursing facilities and other community-based providers to create a seamless, coordinated transitional care system that ensure quality patient outcomes during the 30-day post-hospitalization period.