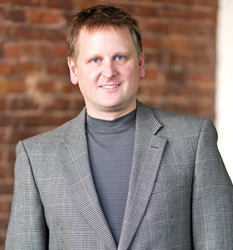 Obtaining this select accreditation for our physical therapy residency initiative in orthopedics contributes to our mission to be the best physical therapy provider in the region.
Savannah, GA (PRWEB) February 05, 2015
Spine & Sport, a physical therapy practice specializing in outpatient orthopedic physical therapy and sports rehabilitation, has announced its post professional physical therapy residency program in orthopedics has been accepted by the American Physical Therapy Association's (APTA) accreditation body, the American Board of Physical Therapy Residency and Fellowship Education (ABPTRFE).
Reportedly, orthopedic residents today are much more efficient than those of the past due to work-hour restrictions forced upon residency programs – as such, they are more "tech-savvy" than those in previous years, according to Dr. Ann E. Van Heest, MD, professor and vice chair of education in the Department of Orthopaedic Surgery at University of Minnesota.(1) Spine & Sport recognized the evolving nature of residency programs and has tailored its residency program to be one in which the current generation of physical therapy residents train full-time in the orthopedic residency program, which includes 150 hours of one-on-one mentorship, 1500 hours of clinical practice and 37 academic/lab practical courses.
With its APTA accreditation, Spine & Sport becomes one of 182 physical therapy residency programs in the country – and one of only 84 U.S. programs in orthopedics – encompassing eight specialties: Orthopedics, Geriatrics, Sports, Pediatrics, Neurology, Women's Health, Cardio Pulmonary and Electrophysiology. Further, Spine & Sport's new program is the only accredited residency program in Southeast Georgia.
"Obtaining this select accreditation for our physical therapy residency initiative in orthopedics contributes to our mission to be the best physical therapy provider in the region," said Dr. Jacques Beauchamp, PT, DPT, SCS, OCS, ATC, doctor of physical therapy and president of Spine & Sport.
Dr. Eric Bull, PT, DSc, MPT, MMT, OCS, Beauchamp's business partner and Orthopedic Physical Therapy Board-Certified Clinical Specialist, notes the significant investment by Spine & Sport in its program that extends beyond creating the program's organizational structure, curriculum and associated policies; to the hundreds of annual hours required to administer the program, conduct quality control checks on residents' work and file compliance documentation required by the ABPTRFE. "We're investing from $60,000 to $80,000 per physical therapist to operate the residency program," Dr. Bull said. "We view it as trading billable hours in the short term for long-term patient benefits and the betterment of our profession."
According to Dr. Bull, traditionally, it takes many years for a new technique to be adopted by an entire profession, but Spine & Sport is significantly reducing that time through its residency program. The initiative is designed to yield a more innovative practice, while helping more physical therapists gain certification to become advanced clinicians – culminating in better outcomes for patients, quicker results in fewer visits and meeting the facility's goal of helping as many people in the community as possible.
Physical therapists seeking certification in a clinical specialization must complete a minimum of 2,000 hours of direct patient care in the specialty area, 25% during the last three years. Alternatively, they may complete an APTA-credentialed Clinical Residency, such as the Orthopedic Residency Program at Spine & Sport. (2) All certification candidates must also pass a rigorous exam on their advanced knowledge, clinical skills and reasoning. Only those physical therapists who have successfully completed the certification process may use the term "Board-Certified Clinical Specialist."
Obtaining accreditation for Spine & Sport's Orthopedic Residency Program aligns with many of the stated objectives of the Affordable Care Act, including to "Advance scientific knowledge and innovation," (3) while also serving to meet the practice's own objectives of working with local physicians to improve quality of life in the community.
In pursuit of the ACA's objective, Spine & Sport is incentivizing innovations in patient care along with the Department of Health and Human Services which supports research tied to clinical practice, (3) while the Patient-Centered Outcomes Research Institute is promoting high-integrity, evidence-centered information based in patient-guided research. (4)
Spine & Sport works together with physicians in their region as a team, exchanging information and sharing ideas. The frequency and immediacy of feedback allow for the fine-tuning of therapeutic protocols that serves to improve patient outcomes. This in turn will have a direct benefit to the residency program and consequently patient outcomes.
"Residency programs such as [Spine & Sport's] play an influential role in advancing medical care in their communities by improving patient outcomes and providing comprehensive care to patients," says Dr. Joe Garcia, MD, team physician for the Charlotte Hornets and Charlotte Checkers.
Through its residency program, Spine & Sport continues to be an intellectual center for physical therapy excellence in research in the Savannah area. Residents have conducted research, and all staff physical therapists are current on the latest techniques and technologies. This innovative environment reduces the time to implement more effective procedures to as little as one day. New techniques are deployed throughout the staff more rapidly, so patients immediately benefit.
For individuals seeking relief from pain or injury, Spine & Sport provides services to treat head, neck and back pain, sports injuries, concussion, and shoulder, hip and knee injuries. To learn more, visit http://www.spinesport.org.
About Spine & Sport:
Spine & Sport is a physical therapy clinic founded in 2004 by Dr. Jacques L. Beauchamp, PT, DPT, SCS, OCS, ATC and Dr. Eric C. Bull, PT, DSc, MPT, MMT, OCS and specializing in orthopedics and sports rehabilitation. The company is based in Savannah, Georgia, a direct-access state, where patients are not required to obtain a physician's referral to access physical therapy services. Spine & Sport operates six facilities in and around Savannah, with a dozen Doctors of Physical Therapy on staff. Five of the company's physical therapists are advanced clinicians with certifications in sports and/or orthopedic physical therapy. Spine & Sport has been honored in three consecutive years as one of the nation's fastest-growing private companies by Inc. magazine. For more information, visit http://www.spinesport.org/.
1. "A Look to the Future: Teaching the next Generation of Orthopedic Surgeons." healio.com/orthopedics/business-of-orthopedics/news/print/orthopedics-today/%7Be2a031ee-c0ed-4ec4-a30c-56fb29a373e1%7D/a-look-to-the-future-teaching-the-next-generation-of-orthopedic-surgeons>.
2. "Minimum Eligibility Requirements for Specialist Certification;" American Board of Physical Therapy Specialists. abpts.org/uploadedFiles/ABPTSorg/Specialist_Certification/About_Certification/SpecCertMinimumCriteria.pdf.
3. "Strategic Goal 2;" U.S. Department of Health & Human Services. hhs.gov/strategic-plan/goal2.html.
4. "About Us;" Patient-Centered Outcomes Research Institute. pcori.org/about-us.