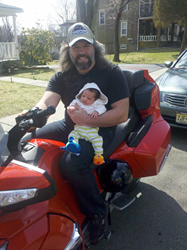 Trust and likeability are major game changers that can lead towards bigger and better sales.
New York Metropolitan Area (PRWEB) February 04, 2015
The business arena of sales is dynamic and complex, meaning entrepreneurs need to focus not only on their product or service, but also on learning the ins and outs of selling to their prospects and clients. Many novice salespeople, and even seasoned professionals, need to take the extra time to understand the significance of interactions between themselves and their customers. They need to constantly educate themselves and always strive to improve.
"It is so important when meeting with a prospect to be genuinely curious and genuinely interested in them and what they do. It has to come across as real because you know in your heart, to you, it is always real. People can intuitively tell if you truly care and it will really help with your bonding and rapport with them; finding those levels of commonality. After all, people buy from people they like. That they trust. They will want to do business with someone who is confident, caring, intelligent, believable, a good listener, a problem solver and a straight shooter," (To Be Interesting, You Have to Be Interested: Dan Hollis, The Magic of Selling Sales Training, November 18, 2014).
According to Dan Hollis, "people buy from people they like." When a sales professional builds trust with the customer, they can create a strong bond that can be further developed. Think of budding entrepreneurs, such as those on the hit TV show Shark Tank, who must learn the magic of selling in order to win investment money for their idea. Trust and likeability are major game changers that can lead towards bigger and better sales. Once the core customer base is built, entrepreneurs can keep extending their reach.
Shark Tank portrays the reality entrepreneurs will face as they try and locate investors for their product. If they don't make a good pitch, they will leave empty handed and find it even more challenging to obtain their dreams.
Before they even begin to pitch their ideas, entrepreneurs need to learn the art of selling. It's not just about the meeting itself, but the PREPARATION you put in leading up to the meeting. Great things can happen when you are prepared for any situation. They will need to know their product inside and out, know how to relate to people from all walks of life with many different types of personalities, and also familiarize themselves with the talent of persuasion. After all, in sales - you are in the persuasion business. (*Of course, the Sharks expect you have good numbers too!)
"To me, persuasion is a critical part of excelling at sales," remarks Dan Hollis, author of The Magic of Selling and expert sales trainer. "When you truly believe in the product or service you are offering, you will find it increasingly easier to find clients who will believe it too. Many entrepreneurs with a fantastic product or service do not necessarily have a strong background in sales to kick start their venture and make it grow. Never fear as there are a variety of options out there to learn from including books, dvd's, seminars, and even one-on-one sales training opportunities from experienced sales professionals. Don't give up just because your path is not clear. Find someone or something to give you that extra push towards a successful sales career!"
Here's a keeper: Henry Ford to Napoleon Hill: "Whether you think you can, or you think you can't--you're right."
About Dan Hollis and The Magic of Selling
Dan Hollis is the founder and sales trainer for of The Magic of Selling LLC. He works with businesses of all sizes to help their sales teams sell more effectively. He offers seminars, workshops and one on one training. The old adage "I wish I knew 20 years ago what I know now" rings true for most. Imagine where he can come in and share so many golden sales nuggets with members of your sales team so they are much further along sooner in their lives than later. It is often very difficult to assemble a sales team let alone a very effective one. He can help.
The Book
Dan has enjoyed a successful outside sales career for the better part of 27 years. He eats and breathes sales and you can too, with the help of his ideas, suggestions and tips contained in his book – The Magic of Selling: A Treasure Map to Bigger and Better Sales. All of the wisdom bestowed throughout the book is applicable to any sales career. The Magic of Selling is chock full of so many key sales nuggets that if you are just embarking on a sales career, this book could be the conduit that jump starts your career. For the seasoned veteran, it's great to revisit those tried and true sales principles that many take for granted or even abandoned.
Radio
Dan also co-hosted a very entertaining and informative interview driven radio program dedicated to Pop Culture and Nostalgia known as Time Travel Radio. The program focused on folks in film, television, animation, music, comicdom and similar pop culture topics.
To contact Dan, you can email him at: dan(at)themagicofselling(dot)net