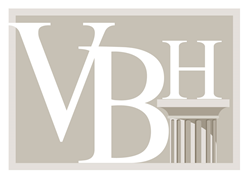 Our ministry is a partnership of our staff, trustees, donors, and volunteers. This Five-Star Rating is confirmation that we are achieving our mission.
(PRWEB) February 05, 2015
Following the most recent annual inspections by the Center for Medicare and Medicaid Services (CMS), each of the four continuing care retirement communities operated by Virginia Baptist Homes (VBH) -- Culpeper Baptist Retirement Community (Culpeper), The Chesapeake (Newport News), Lakewood Manor (Richmond), and The Glebe (Daleville) -- received the highest overall Five-Star Quality Rating for their licensed nursing homes. CMS created the Five-Star Quality Rating System as a tool for consumers, their families, and caregivers to compare nursing homes. This rating system has become the standard for evaluating nursing homes in the US.
The rating system has an overall rating and ratings for three types of performance measures, each of which has its own associated five-star rating: Health Inspections (measures based on outcomes from State health inspection surveys), Staffing (measures based on nursing home staffing levels reported at the time of State health inspection), and Quality Measures (measures based on the CMS Minimum Data Set).
Jonathan Cook, President and CEO of VBH stated, "This achievement is possible because of the dedication of those who serve the residents of our communities. Our ministry is a partnership of our staff, trustees, donors, and volunteers. Each day we strive to provide "Dignity in Living" to our more than 1,100 residents. This Five-Star Quality Rating at all four VBH communities across Virginia is confirmation that through this partnership we are achieving our mission."
According to U S News, on any given morning in 2014, approximately 1.4 million individuals, including one in every 34 individuals 65 and older, received care in a U.S. nursing home. As of January 2014, less than 25% (3,867 of the 15,800) of nursing homes in the US earned an overall rating of five stars.
Information related to the Five-Star Ranking may be found at: http://www.medicare.gov/nursinghomecompare/search.html and http://www.usnews.com/best-nursing-homes.
Virginia Baptist Homes, Inc. is a not-for-profit organization with its Corporate Office in Richmond, VA and operates four continuing care retirement communities in Virginia: Culpeper Baptist Retirement Community, Culpeper, The Chesapeake in Newport News, Lakewood Manor in Richmond, and The Glebe near Roanoke as well as the Virginia Baptist Homes Foundation in Richmond. More information about VBH may be found at: http://www.vbh.org