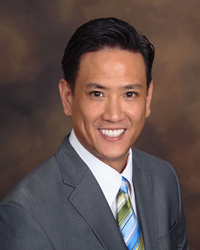 Tampa, FL (PRWEB) February 04, 2015
In an effort to raise awareness of the potential dangers of gum disease and its link to tooth loss, Dr. Renato Aves of Westchase Oral Surgery and Dental Implant Center honors Gum Disease Awareness Month this February at his Tampa, FL office. Dr. Aves also hopes to educate patients about the lifelong effects of gum disease and how it can alter their smiles and overall health. Patients who already have missing teeth can benefit from Dr. Aves' experience in providing patients with dental implants. Implants can help restore patients' smiles discreetly so that no one knows that they are not natural teeth.
Gum disease is the most common cause of tooth loss among Tampa, FL residents and across the country. Patients with the condition may begin to experience the inflamed, bleeding gums that are the tell-tale signs of gingivitis, the first stage of periodontal disease. As the infection worsens it often progresses into periodontitis and advanced periodontitis in which the bone is severely damaged and the teeth begin to shift or fall out.
Dental implants are a common treatment for patients who have lost teeth due to the effects of advanced periodontitis. An implant has three separate parts: the titanium implant, or root which is surgically placed into the jaw; the crown that looks and feels like a real tooth; and the abutment piece that is used to join the other two pieces together permanently. The titanium root fuses with the jaw to create a relationship similar to that seen with regular teeth, so patients do not experience any of the negative side effects often seen with other tooth replacement options. Patients often enjoy decades of minimal upkeep on their implants; they simply need to be cleaned like natural teeth for optimal results.
Tampa, FL residents can honor Gum Disease Awareness Month with Dr. Aves by seeking treatment for their gum disease before it causes tooth loss and other significant problems. Patients who are interested in learning more about how dental implants can restore their smiles can contact the doctor's office for more information and to schedule an appointment.
About the Doctor
Dr. Renato Aves, with Westchase Oral Surgery and Dental Implant Center, is an oral surgeon offering personalized dental care for patients in Tampa, FL. Dr. Aves has been practicing oral surgery for over 15 years, and has a special interest in dental implant surgery, wisdom teeth removal, management of infections, oral pathology and dental-facial trauma. He received his Doctor of Dental Surgery from the University of Missouri-Kansas City, followed by his Oral and Maxillofacial Surgery residency at Howard University Hospital. Dr. Aves is a member of the American Association of Oral and Maxillofacial Surgeons, Florida Society of Oral and Maxillofacial Surgeons, International Association of Oral and Maxillofacial Surgeons, American Dental Society of Anesthesia, American Dental Association and the Florida Dental Association. To learn about Westchase Oral Surgery and Dental Implant Center please visit their website at http://www.westchaseoralsurgery.com or call (813) 321-2202 to schedule a consultation.