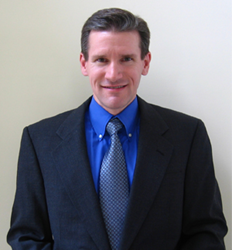 Clinton Township, MI (PRWEB) February 04, 2015
Dr. Michael Aiello, a general dentist in Clinton Township, MI is recognizing American Heart Month this February by reminding patients of the scientific link between gum disease and heart disease. To prevent patients from developing heart complications in connection with periodontal disease, Dr. Aiello offers the LANAP® protocol, a minimally invasive treatment option for patients with gum disease.
Gum disease is one of the most common conditions in the world and affects millions of Americans annually. According to the Academy of General Dentistry, people with chronic gum disease have a greater risk of having a heart attack than those who do not have gum disease. Some research suggests that when a patient has periodontal disease, the bacteria that cause the infection in the mouth can enter the bloodstream and attach to blood vessels, increasing the likelihood of clots forming. This may decrease the flow of blood to the heart and increase the chances of that patient having a heart attack.
To prevent this from happening to his patients, Dr. Aiello recommends that those in Clinton Township, MI who are eligible for the procedure undergo the LANAP® protocol. Using the PerioLase®MVP-7™, a laser specifically designed for use in the procedure, Dr. Aiello targets and eliminates the infected tissue and bacteria that cause periodontal disease. The laser is calibrated to only affect diseased tissue, so the healthy gums are left untouched. The protocol is also effective at stimulating the bone to induce regeneration so that many existing teeth can be saved. Due to the cut and suture-free nature of the procedure, patients experience little pain and discomfort during and after the protocol. Many are able to return to their usual routines in just a few hours. Additionally, patients report experiencing much less gum recession than seen following other traditional gum surgeries.
Clinton Township, MI patients with gum disease should contact Dr. Aiello's office to schedule a consultation immediately. The doctor recommends that patients undergo treatment as soon as possible to prevent the condition from affecting their hearts and other vital systems. The simple yet effective procedure may not only save their smiles, it may also save their lives.
About the Doctor
Dr. Michael Aiello is a general dentist offering personalized dental care for patients in Clinton Township, MI since 1989. Dr. Aiello received his DDS degree from the University Of Michigan School Of Dentistry and continues to take advanced courses and education. Dr. Aiello has trained at world renowned institutions including The Center for Advanced Dental Studies, The Harvard University School of Dental Medicine, and The Institute for Advanced Laser Dentistry. He is part of one percent of dental professionals providing the LANAP® FDA cleared laser procedure for gum disease and periodontal treatment. To learn more about Dr. Aiello and his dental services visit his website at http://www.michaelaiellodds.com and call (586) 690-4167.