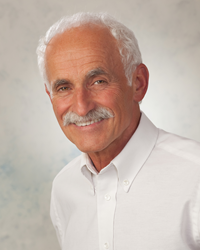 Hudson, NY (PRWEB) February 04, 2015
During American Heart Month this February, Dr. Robert E. Danz urges residents of Hudson, NY to learn more about the connection between periodontal disease and cardiovascular disease. Cardiovascular disease includes heart disease, stroke and high blood pressure, and it is the number one killer of adults in the United States. The American Heart Association has named February American Heart Month to raise awareness of this deadly disease.
The American Academy of Periodontology reports that an individual who has gum disease is nearly two times as likely to develop cardiovascular disease. According to the results of one study, gum disease, cavities and missing teeth were as reliable as cholesterol levels for the prediction of heart disease. Medical and dental experts understand that bacteria present in the mouth may move into the bloodstream through the gums. Brushing, flossing and professional dental cleanings prevent bacteria from building up and causing infection. Left unchecked, it hardens and causes infection below the gum line. Pus pockets form and pull the gums away from the teeth as the supporting structures around the roots of teeth are destroyed.
Moderate to severe periodontal disease is often treated with a scalpel surgery. During this procedure, the gums are cut and pulled away from the roots of the teeth to expose the area that needs to be cleaned. This invasive and traumatic oral surgery often damages healthy tissue and prevents the gums from reattaching in their original position. The resulting recession causes painful root sensitivity, and the gaps between the gums and teeth trap bacteria easily, putting the individual at greater risk of developing periodontal pockets again.
Dr. Danz offers a less invasive and less traumatic alternative. He is one of the few dentists in the country certified to offer the LANAP® protocol, which is an FDA-cleared laser surgery. The PerioLase® MVP-7™ laser removes oral bacteria from below the gum line. No cutting and stitching are necessary, facilitating a quick and complete recovery. Individuals in Hudson, NY who are interested in learning more about advanced periodontal disease treatment can learn more on Dr. Danz's website.
About the Doctor
Robert E. Danz, DDS, is a general dentist offering personalized dental care for Hudson, NY gum disease patients. Not only does Dr. Danz run his own practice, he is involved in his community. Dr. Danz received his dental degree from the New York University College of Dentistry after earning his bachelor's degree from Long Island University. He has also taken numerous postgraduate education courses, specifically focusing on cosmetic and restorative dentistry. Dr. Danz is part of one percent of dental professionals providing the LANAP® FDA cleared laser procedure for gum disease treatment. To learn more about Robert E. Danz, DDS and his dental services visit their website at http://www.hudson-dental.com and call (518) 444-4215.