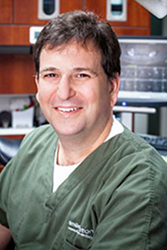 Brookline, MA (PRWEB) February 04, 2015
Individuals who are affected with receding, sensitive gums have a new option to repair exposed teeth with real results in less than one hour, with Dr. Steven D. Spitz. Dr. Spitz is proud to now offer the Pinhole Surgical Technique™ (PST) at his Brookline and Pembroke, MA offices. PST™ is an incision-free procedure for treating gum recession and replaces the invasive gum grafting surgery option currently in use with most practices. PST™ is only available through dental professionals who have had specific training in this technique and are certified through the PST™ program.
Dr. Spitz is a Prosthodontist who is trained in the PST™ program and has had amazing success with his patients in the Boston, Brookline and Pembroke, MA areas. The procedure corrects gum recession without the need for painful tissue grafts, and results in immediate repair and minimal discomfort and recovery time often associated with traditional gum grafting surgery.
Gum recession or gingival recession is often one of the side effects of gum disease, along with other factors. Incorrect brushing techniques, teeth grinding or clenching, and even genetics play a role in the progress of receding gums. Gingival recession is the process of the gumline receding to the point where the roots of the teeth are exposed. Signs of gum recession are sensitivity to hot, cold, or even breathing in air and noticing an uneven gum line and exposed teeth. If left untreated, receding gums can become very serious and tooth loss can occur.
With traditional gum grafting procedures, incisions and removal of tissue to the roof of the mouth are needed, as well as sutures, to effectively repair the receding gum line. During the process, the graft tissue is stitched over the existing gums. This traditional procedure can be painful and the recovery period typically lasts up to eight weeks.
With PST™, Dr. Spitz is able to repair gum recession through a minimally invasive procedure that provides immediate results. Dr. Spitz uses tools, specifically created for this technique, to make a small pinhole in the gum line above the tooth in need of repair. The tissue under the gums is gently loosened and immediately adjusts over the areas where recession had occurred. There is minimal discomfort, little or no bleeding, and multiple teeth are often completed in less than one hour. Patients leave the dentist's chair with immediate cosmetic results, a big smile, and return to normal activities the same day.
For more information about Dr. Spitz, the Pinhole Surgical Technique™, and causes and repair for receding gums, visit http://www.Smileboston.com.
About the Practice
Steven D. Spitz, DMD, owner and practitioner of Smileboston Cosmetic and Implant Dentistry, is a prosthodontist (a specialist recognized by the ADA in replacing missing teeth and/or restoring damaged teeth) with a focus on dental implants and laser dentistry. Dr. Spitz received his Prosthodontic certificate through Harvard School of Dental Medicine, has been honored as, "One of the most reputable places in Boston for cosmetic procedures" by Boston Magazine, and is on record with the Academy for Sports Dentistry as the dentist to the Boston Red Sox. Learn about Dr. Spitz, Smileboston's two locations in Brookline or Pembroke, and the Pinhole Surgical Technique at http://www.Smileboston.com.