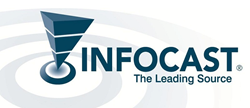 By 2020, the Department of Defense (DoD) plans on meeting at least 20% of the energy demand with renewable energy resources.
Los Angeles, CA (PRWEB) February 05, 2015
Infocast, the leading business intelligence and networking events producer in renewable energy, has announced the 5th Defense Renewable Energy Summit, scheduled on April 7-8, 2015 in Arlington, VA.
By 2020, the Department of Defense (DoD) plans on meeting at least 20% of the energy demand with renewable energy resources. Over $7B in investments is needed in the near future to supply this renewable energy to the DoD and between the Army MATOC program, DLA and Navy acquisitions, this opportunity can ultimately amount to tens of billions in private investment.
Defense renewable energy contracting is evolving in an attempt to increase project finance ability. The Congressional Budget Office (CBO) has thrown significant obstacles in front of Army MATOC contract vehicles, forcing the Army to utilize other contracting avenues (such as UESC, and ESPC.) So the question remains, how can projects comply with complex federal acquisition regulations and individual service requirements, while remaining attractive to financiers and profitable for developers?
Infocast has launched the Defense Renewable Energy Summit to help answer this pressing question. The summit will explore how viable and financeable projects can be developed to the profit of all. The latest on the emerging guidelines and processes for a new market that melds the complexity of federal acquisitions with the risk allocation methods of project finance, as well as practical experience gained on pioneering projects will also be explored.
Attendees will have the opportunity to hear from and network with senior-level DoD, DoE, DLA, Air Force, Army, Marine Corp, Navy, DoE, GSA, VA, renewable energy developers, utilities and leading financiers in order to facilitate the formation of this new market. As an added bonus, the summit will be co-located with another Infocast event. The Military & Government Microgrids Summit will provide a platform for military, government and utility policy makers and procurement managers to share business and technical wants, needs and requirements for new microgrid projects.
For more information, to register, or to join as a sponsor, please visit the event website at infocastinc.com/defense-renewables or contact Infocast at 818-264-4876.
About Infocast
For over 25 years, Infocast has produced the highest quality events, tailored to the needs of the industries we serve. We intensively research the marketplace, pulling from an extensive network of experts to give you the information and connections to succeed.