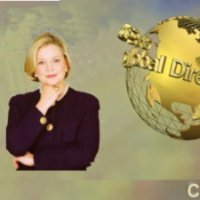 "Charlene Miller & Global Directors is one of the absolute best executive search firms. I recommend her without reservation." - Dr. Rick LeFaivre, Sun Valley Brand of Angels, R&D Executive, Venture Capitalist & Board Member"
New York, NY (PRWEB) February 23, 2015
Global Directors LLC is now offering comprehensive support in Hong Kong, greater China and the Asia Pacific region in tandem with our partner firm, Global Associates and Paul Sui. Mr. Sui announced, "We look forward to working with Global Directors in providing exploratory placement services for C-Level executives." Together they will provide specialized support to the banking and finance sector, as well as service industries, manufacturing, information technology, FMCG, retail marketing and professional services.
Global Directors offers over 50 years combined expertise recruiting highly trained professionals in various areas from a variety of specialty industries including; health care, finance and technology. Global Directors understands that leadership requirements are continuously evolving, and the challenge to find the highest-performing C-level talent has never been so important or challenging.
Global Directors collaborates with principals and their colleagues around the world to provide the right specialist with industry knowledge and overall expertise for each assignment. Placements are not limited to C-level executives but also extend to locating the best candidates for global boards. Exceptional leadership advisory support, board services, executive assessment as well as CEO succession planning provides clientele with incomparable strategic planning and execution capabilities.
Global Directors provides the leadership of tomorrow, today. Exemplifying a trusted reputation for both data and tactics for its customers, while maintaining confidentiality, Global Directors' objective is to provide top talent to the world using only the finest executive recruitment capabilities, resulting in long-standing professional relationships.
Empower your firm to make thoughtful, informed strategic decisions for both immediate and long-term growth. Contact Global Directors, LLC at 650-305-9543 for more information or visit online at http://www.GlobalDirectors.com