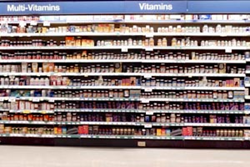 If you would like to learn more about filing a Store Brand Herbal Supplements Lawsuit contact The Oliver Law Group P.C. for more information on Store Brand Herbal Supplements by calling toll free 800-939-7878 or visiting www.legalactionnow.com
Chicago IL (PRWEB) February 05, 2015
The Oliver Law Group P.C. announces the launch of a Store Brand Herbal Supplements Investigation website page to provide vital information regarding certain store brand herbal supplements sold at certain health, drug, and retail stores. According to Forbes**, New York Attorney General Eric T. Schneiderman issued cease-and-desist letters to major retailers, Target, Walmart, GNC and Walgreens, ordering them to stop selling certain herbal supplements as DNA tests did not detect the ingredients listed on the majority of the herbal products tested. Attorney General Schneiderman said* that only 21 percent of the test results confirmed DNA from the plants listed on the product labels. The Attorney General added: "This investigation makes one thing abundantly clear: the old adage 'buyer beware' may be especially true for consumers of herbal supplements."
The Oliver Law Group P.C. is offering free no obligation Store Brand Herbal Supplements complaint reviews to consumers who purchased certain store brand herbal supplements which the retailers allegedly misbranded as containing herbal ingredients that DNA tests found were actually not included in the product. For a Store Brand Herbal Supplements review of your case, contact the law firm at 1-(800) 939-7878 or by filling out the form to the right.
According to the AG and Forbes, the store brand herbal supplements in question were sold at:

Target
GNC
Walmart
Walgreens
The New York Attorney General's investigation consisted of conducting DNA tests on certain health, drug, and general stores herbal supplements. Test results showed the following contaminants and fillers in the products that were not listed on the label:
Allium
Asparagus
French bean
Houseplant
Pea
Pine
Rice
Primrose
Saw palmetto
Spruce
Wheat
Wild Carrot
According to Attorney General Schneiderman, a company's failure to list all ingredients on its herbal supplements label poses a potentially serious risk to consumers with food allergies. The Attorney General also said he is examining potential violations of state laws, including deceptive practices and deceptive advertising. [ag.ny.gov/press-release/ag-schneiderman-asks-major-retailers-halt-sales-certain-herbal-supplements-dna-tests, February 3, 2015]
Herbal Supplements are exempt from regulation by the U.S. Food and Drug Administration (FDA) whereas prescription drugs must meet FDA approval prior to being sold on the U.S. market. According to the FDA, an herbal or "dietary" supplement is taken by mouth and contains ingredients, such as a vitamins, minerals, herbs, amino acids or other substances intended to supplement the diet. The FDA notes that manufacturers and distributors of dietary supplements and ingredients are prohibited from marketing products that are "adulterated or misbranded." The companies, the FDA says, are responsible for "evaluating the safety and labeling of their products before marketing" to make sure they meet all the requirements of the Dietary Supplement Health and Education Act of 1994, which makes the FDA responsible for taking action against any adulterated or misbranded dietary supplement product after it reaches the market. [fda.gov/Food/DietarySupplements/, December 18, 2014] [fda.gov/Food/DietarySupplements/QADietarySupplements/default.htm, March 20, 2014]
The New York Times reported that there have been calls to regulate the herbal supplements industry since the products do not have to have FDA approval before they are sold on the market. According to the New York Times report, Walgreens said it would pull its store brand herbal supplement products from off the shelves in its stores nationwide. A spokesperson for Walmart said the company would contact its suppliers and "take appropriate action." A GNC spokeswoman said the company stood by its product but would cooperate with the New York Attorney General's Office. Target did not respond to requests for comment, according to the New York Times report. [well.blogs.nytimes.com/2015/02/03/new-york-attorney-general-targets-supplements-at-major-retailers/, February 3, 2014]
The Oliver Law Group Is Dedicated To Fighting To Protect Consumers Who Use Herbal, Dietary, Bodybuilding, And Sports Supplements
The Oliver Law Group has extensive experience and knowledge regarding the herbal, dietary, bodybuilding, and sports supplement industry and the science behind these supplements. The Oliver Law Group, is dedicated to fighting to protect consumers from sports nutrition and dietary supplements that may cause harm if used, or supplement manufacturers who intend to mislead consumers with their claims.
About The Oliver Law Group P.C. And Filing A Store Brand Herbal Supplement Complaints
The Oliver Law Group P.C. is a different kind of law firm. One that focuses on the needs of the injured first. A compassionate law firm dedicated to fighting for the rights of victims and their families, and doing everything necessary to ensure those rights.
The experience of a large firm. The 1-on-1 dedication of a small firm. A reputation built on trust. Experience. Dedication. Trust. The Oliver Law Group P.C.
If you would like to learn more about filing a Store Brand Herbal Supplements complaint turn to the law firm with the Experience, Dedication, and Trust you deserve. Contact The Oliver Law Group P.C. for your free Store Brand Herbal Supplements Complaint case review by calling toll free 800-939-7878 today.
[ag.ny.gov/press-release/ag-schneiderman-asks-major-retailers-halt-sales-certain-herbal-supplements-dna-tests, February 3, 2015] ** [forbes.com/sites/henrymiller/2015/02/05/herbal-supplements-are-a-ticking-time-bomb-and-the-ticking-is-getting-louder/, February 6, 2014]