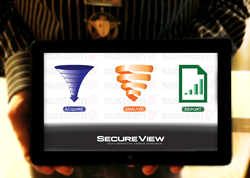 Secure View is the most versatile and cost effective mobile forensic tool for law enforcement and government agencies.
Irvine, California (PRWEB) February 05, 2015
Secure View mobile forensics can cost thousands less than their competitors and are the largest mobile forensic company created and based in the United States. Susteen's Secure View mobile forensics ended 2014 with record-breaking sales.
The grant program was initiated to allow law enforcement agencies to acquire much needed Secure View cell phone forensic software at a steeply discounted price. Secure View is a world leader in mobile forensics and was the first to introduce a three step process for law enforcement agencies to Acquire, Analyze and Report on cell phones used in police investigations. Secure View offers the most complete cell phone forensic tool for budget conscious law enforcement, military and corporate agencies.
With 2015 upon us, Susteen is unleashing Secure View 4 which will allow more deleted data acquisitions from thousands of phones and include the first ever ACCE Analytics (Advanced Cross Case Examinations) in the mobile forensic field. Secure View pioneered the mobile forensic industry years ago when the FBI noticed Susteen's Data Pilot software was able to transfer pictures, emails, web history and more from phone-to-phone. They approached Susteen about creating a forensic tool for law enforcement and that gave birth to Secure View. Along with the release of Secure View 4, Susteen is increasing the mobile ability by including a high-powered tablet computer for use in the field. Susteen, Inc. 949.341.0007 jkirby(at)susteen(dot)com