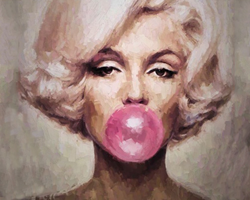 "Experience the glitz and glamour through the expertly curated Marilyn channel on Mad Genius Radio." - Eric Neumann, founder
Denver, CO (PRWEB) February 13, 2015
Fans of Marilyn Monroe quotes, fashion, films and photos will be able to indulge in the glitz and glamour of her age when they listen to the new online radio channel "Marilyn" on Mad Genius Radio.
The timeless classics selected by the curators at Mad Genius Radio span several decades of performers, from Ella Fitzgerald and Dean Martin to more contemporary artists such as Rod Stewart, Natalie Cole and Madeleine Peyroux. Tracks performed by Marilyn on the channel include "I Got Rhythm," "She Acts Like a Woman Should," and, of course, "Diamonds Are a Girl's Best Friend."
"Mad Genius Radio is known for our innovative music channels that are much more than the typical collections of songs that fit obvious correlation standards, because we are focused on delivering music with more emotional components," said founder Eric Neumann. "Our emotions are what connect us to the diversity of music we enjoy, so a mathematical formula will never fully satisfy our tastes in music. We've worked to create a sweet emotion with our new Marilyn channel... just in time for February 14."
The service's fans typically mix channels (or genres) together according to their tastes. "Marilyn fans will also love our Jazz Singers, Smoke & Swagger and Electro-Swing channels," added Max Fulton, CEO of Mad Genius Radio. "We recommend mixing them together just like you would a specialty cocktail."
The "Marilyn" channel on Mad Genius Radio is featured in the "Music Without Boundaries" category, and can also be found in "Discover A to Z".
About Mad Genius Radio
Mad Genius Radio, the ultimate personalized radio, combines music people love with discovery and surprise—without the annoying ads. The subscription-based player, founded on the principle that manually creating playlists is too time-consuming and leads to listener burnout, lets listeners mix professionally curated genres and rate songs and artists, rather than the standard binary correlation radio that leads to boring, stale and soon abandoned playlists. Available on iOS, Android, and desktop, Mad Genius Radio delivers an infinite playlist to listeners that want personal, not predictable, radio. To learn more, visit: http://www.madgeniusradio.com.