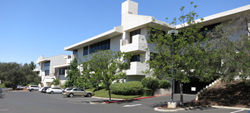 We acquired this asset 15 months ago as part of our greater Los Angeles expansion. The sale underscores our ability to buy, add value and sell to deliver great returns to investors.
Los Angeles, CA (PRWEB) February 05, 2015
Younan Properties, Inc., a national, commercial real estate owner and manager of Class A office buildings in six major U.S. office markets completed the sale of the Briarwood Office Building in Thousand Oaks, CA, netting a 26% return for investors in a 15-month hold period.
The 42,767 square foot multi-tenant office building was acquired by Cal World Thousand Oaks, LLC for an undisclosed sum. The building on Hillcrest Drive is in the affluent Conejo Valley submarket and sits on 3.08 acres. It is immediately adjacent to US Highway 101 in the growing 101 Technology Corridor. Briarwood is 98.8% leased to a professional roster of business, engineering and medical tenants.
Zaya S. Younan, Chairman and CEO of Younan Properties commented on the transaction. "This sale is another opportunity to deliver out-sized returns to our investor base in a relatively short hold period. We acquired this asset approximately 15 months ago as part of our greater Los Angeles expansion. Because of our reputation as an experienced owner/operator, we were able to acquire this undervalued asset and increase its valuation by leasing the asset from 84% to 99% occupancy and increasing the rental rate by 15%."
Mark Perry, Senior Vice President at CBRE marketed the asset on behalf of Younan Properties. "Younan Properties was able to add significant value to this building in a very short period of time. They bought the asset at an attractive price and were able to increase occupancy quickly. This is another example where Younan Properties' experience and know-how was used to add value to this asset and execute an exit strategy that benefits investors."
Younan noted that although it sold Briarwood Office, the company is in acquisition mode. "We made 13 acquisitions in 2014, and recently completed an acquisition of a portfolio of office buildings in Colorado. We anticipate 2015 being a very strong year for commercial real estate as we continue to execute our plan to acquire and stabilize more assets to grow our portfolio," Younan added.
About Younan Properties
Younan Properties, Inc., is a privately held real estate investment and management company, specializing in acquiring and managing Class A office properties and selected retail centers in strong growth markets throughout the United States including Los Angeles, Dallas, Houston, Chicago, Phoenix and Colorado Springs. Known for its detailed, hands-on approach to improving operational efficiencies, while maintaining top building standards for tenants, Younan is a full-service real estate investment company with in-house expertise and resources in leasing, asset and property management, marketing, acquisitions, redevelopment, facility engineering and financing. For more information, visit http://www.younanproperties.com.