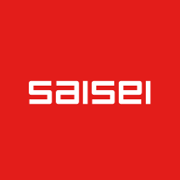 Sunnyvale, CA (PRWEB) February 05, 2015
Network Performance Enforcement (NPE) on a per-flow basis didn't exist a year ago. Yet this radical new approach is transforming not only the entire end-user network experience --
guaranteeing that no subscriber session will ever crash again regardless of network load –- but also resets fundamental service provider business model and architectural assumptions that have been in place for decades.
On February 11, Saisei is sponsoring a Light Reading webinar on "Network Performance Enforcement: A new Approach to Network Congestion Management." Heavy Reading Senior Analyst Jim Hodges will speak to the evolution of NPE, which continues to be shaped by the need to manage bandwidth, to manage customer experience, and to manage security enforcement. He'll share his views on the issues and opportunities for service providers. Saisei Founder Bill Beckett will then delve into the relevant use cases for NPE in Mobile, hybrid Cloud, SDN and NFV deployments.
NPE uniquely integrates the simultaneous real-time, discrete monitoring and control of millions of concurrent IP flows, successfully guiding and adjusting bandwidth and security policy on each individual flow 20 times per second as it passes through NPE-controlled links. The value for service providers includes a large uptick in bandwidth utilization, the monetization of previously withheld "reserve" bandwidth, and the ability to offer new granular levels of guaranteed services based on multiple tiers of enforced "fair usage" on a single network. Fully compatible with legacy, virtual, SDN and NFV networks today, NPE has been architected with the scale required for Cloud, Mobile and Internet of Things network deployments.
Webinar Details

Who: Jim Hodges, Heaving Reading Senior Analyst, and Bill Beckett, Saisei Founder and Chief Strategy Officer
What: "Network Performance Enforcement: A New Approach to Network Congestion Management" complimentary webinar
When: Wednesday, February 11 at 10:00 a.m. PST / 1:00 p.m. EST / 6:00 p.m. GMT
Where: To register for this free webinar, please click here
About Saisei
Saisei is a Sunnyvale, California-based software company that has set out to revolutionize network analysis and control for the challenges that mobility, cloud, SDN, NFV, and the Internet of Things are bringing to networks today. Its scalable, real-time Network Performance Enforcement software solutions provide the speed and smarts needed to instantly analyze and enforce policy on the millions of applications, users, and devices populating networks today. Enterprises and service providers can now use their full network bandwidth knowing that unexpected traffic surges are automatically accommodated and all user traffic will get through even the busiest of network links with no dropped sessions, resulting in dramatic savings, accelerated revenue growth and a great user experience. Learn more at http://www.saisei.com.