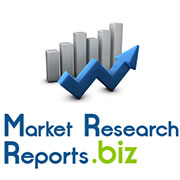 Albany, NY (PRWEB) February 05, 2015
The research report, based on the market condition of the 5G wireless ecosystem from 2015 to 2025, provides an in-depth evaluation of the emerging 5G wireless ecosystem. It includes detailed information about key market drivers, restraints, technologies that enable it, vertical market applications, wireless carrier installation commitments, spectrum bands, and operators strategies. The report also provides predictions for both 5G wireless system subscriptions and investments.
5G wireless ecosystem is an innovative paradigm shift in wireless networking to support the output, latency, and scalability requirements for future usage such as intense bandwidth amplified reality applications and connectivity management for billions of Machine to Machine (M2M) devices.
View Full Report at http://www.marketresearchreports.biz/analysis/242146
Initiatives taken by regional or national governments, wireless carriers, and network providers are expected to propel the growth of the 5G wireless ecosystem industry. By 2020, it is expected that 5G wireless ecosystem research and design and trial investments will be worth around US$5 billion, increasing at an exceptional CAGR of approximately 40% over the next 5 years.
The 66-page research report is aided with a datasheet suite that covers quantitative data from all numeric predictions provided in the report. It offers a comprehensive analysis of the 5G wireless ecosystem industry spread across various regional submarkets such as North America, Latin and Central America, Eastern Europe, Western Europe, Africa and Middle East, and Asia Pacific.
Download Detail Report With Complete TOC at http://www.marketresearchreports.biz/sample/sample/242146
The market study is based on various topics such as air interface & antenna technologies - waveforms, massive MIMO, beam-forming and phased array antennas, spectrum technologies - spectrum sensing, cognitive radio, aggregation and licensed shared access, D2D communications and self-backhauling networks, complimentary technologies for 5G wireless ecosystem - network functions virtualization, software-defined networking, HetNet, Cloud RAN, satellites and drones, spectrum options for 5G wireless ecosystem, standardization and research initiatives, competitive assessment of provider strategies and commitments to 5G wireless ecosystem, and 5G investment and subscription predictions from 2015 to 2025.
Around 70% of the investments from the market biggies will aim at large-scale commercial trial networks in South Korea, Japan, and other early pioneering economies. In spite of the lack of standardization, providers are consistently investing in 5G wireless ecosystem development efforts with a key focus on new transmission strategies, antenna technologies, and higher frequency bands.
Explore All Signals And Systems Telecom Market Research Reports at http://www.marketresearchreports.biz/publisher/45
5G wireless ecosystem networks are likely to utilize a variety of spectrum bands, ranging from traditional cellular bands to millimeter wave frequencies. 5G wireless ecosystem standardization activities are likely to be initiated between 2015 and 2016.
The major market players in 5G wireless ecosystem industry are Aeroflex, Alpental Technologies, Ascom International, Alcatel-Lucent, and Aircom International.
About MarketResearchReports.biz
Marketresearchreports.biz ( http://www.marketresearchreports.biz/ ) is the most comprehensive collection of market research reports, supporting clients' market intelligence needs with over 100,000 market research reports, company profiles, data books, and regional market profits in its repository. We also offer consulting support for custom market research needs.
Our document database is updated by the hour, which means that our customers always have access to fresh data spanning over 300 industries. From Fortune 500 companies to SMEs, Marketresearchreports.biz has built a veritable reputation for fulfilling the most exacting market research needs.
Contact:
Atil Chaudhari
State Tower,
90 State Street,
Suite 700,
Albany NY - 12207
United States
USA - Canada Toll Free: 866-552-3453
Email: sales@marketresearchreports.biz
Website: http://www.marketresearchreports.biz/