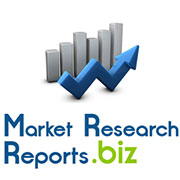 Albany, NY (PRWEB) February 05, 2015
The driving factors in the pharmacy benefit management market include the growing geriatric population in the U.S., growing prevalence of diseases that are infectious or chronic in nature, and increasing rate of life expectancy among all social classes.
View Full Report at http://www.marketresearchreports.biz/analysis/242175
The report also explains the growing levels of expenditure in the healthcare industry and its impact on pharmaceutical sales in the U.S. This has created two key trends in the pharmacy benefit management industry today: increasing enrollments in Medicare and a growing acceptance of specialty drugs.
Relatively new additions to the realm of pharmacy benefit management include improved market approaches that offer not only cost control and enhanced processing capabilities, but also a stable plan for providing reimbursement for medical claims.
There has been substantial growth in volume and sales in the U.S. prescription drugs market. The report states that the market can expect to witness the same exceptional rate of growth over the coming years.
Download Detail Report With Complete TOC at http://www.marketresearchreports.biz/sample/sample/242175
The growing market demand ensures that pharmacy benefit management strategies can involve enhanced mail service pharmacies, retail price discounts, and pharmaceutical manufacturer rebates. This could give weight to the plans made by sponsors and individuals alike aiming to produce and deliver drugs at lower prices for the consumer as well as the manufacturer.
The U.S. includes some independent pharmacy benefit managements. There also exist a few that belong to managed care organizations and retail pharmacies. The pharmacy benefit management industry currently involves largely consolidated players that have grown through sequential acquisitions and mergers.
Explore All Koncept Analytics Market Research Reports at http://www.marketresearchreports.biz/publisher/24
The opening section of the report includes an overview of pharmacy benefit management in the U.S., i.e., the history of pharmacy benefit management, and brief explanations of the retail and mail dispensing process, and flow of funds.
The segments of discussion within the U.S. pharmacy benefit management market include the Ex market, which is explained in terms of market volume, rate of expansion, segmentation, channels of distribution, and a topic that notes the differences between generic and branded drugs' growth. The other two areas of discussion include pharmaceutical sales and specialty drugs.
The key companies mentioned in the report for pharmacy benefit management in the U.S. include Express Script, Catamaran, and CVS Health. Each player is discussed in terms of business overview, financial overview, business strategies, and program introductions. Other areas of explanation include acquisition-related developments and the expansion of healthcare reforms.
About MarketResearchReports.biz
Marketresearchreports.biz is the most comprehensive collection of market research reports, supporting clients' market intelligence needs with over 100,000 market research reports, company profiles, data books, and regional market profits in its repository. We also offer consulting support for custom market research needs.
Our document database is updated by the hour, which means that our customers always have access to fresh data spanning over 300 industries. From Fortune 500 companies to SMEs, Marketresearchreports.biz has built a veritable reputation for fulfilling the most exacting market research needs.
Contact:
Atil Chuadhari
State Tower
90 State Street,
Suite 700,
Albany NY 12207
United States
USA - Canada Toll Free: Toll Free: 866-997-4948
Email: sales@marketresearchreports.biz