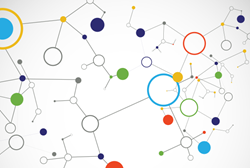 Coventry (PRWEB UK) 5 February 2015
Previously, Rant & Rave has highlighted the fact that many Contact Centres rely on outdated metrics such as call handling time, conversion and completion rate in order to benchmark their performance, but often fail to effectively measure softer outcomes to truly understand the Voice of the Customer.
In order to help Contact Centres transform their operations, Rant & Rave has recently published 5 Top Tips on how to Capture the Voice of the Customer in the Contact Centre.
To follow up on this, they have now published their Ultimate Trio of Contact Centre Success Stories, to show how these Tips can be used to transform Contact Centre operations and improve the Customer Experience.
The piece features case studies from some of their biggest clients; Atos, Affinity Water and West Bromwich Building Society. The focus is on how these brands have used Proactive Communication and Fast Feedback to transform their Contact Centre by taking advantage of the vast amount of customer intelligence available to them.
Readers will understand how Rant & Rave's Fast Feedback and Proactive Communication solutions work in real-life situations and how they've helped other brands drastically improve their Contact Centre Customer Experience and overcome challenges such as:

Finding ways of collecting customer feedback that not only improve their customers' experience, but also help to engage employees
How to engage busy customers and capture their feedback in a quick and easy way
How to show regulators that they're not only listening to customer feedback, but that they're responding and acting on it, too
To download Rant & Rave's Ultimate Trio of Contact Centre success stories, click here.
Find out more about how Rant & Rave's solutions work in the Contact Centre.
About Rant & Rave
Rant & Rave (formerly known as Rapide) was launched in 2000 by Nigel Shanahan and is one of the UK's leading Customer Engagement specialists, counting half of the FTSE as clients.
Its multi-channel solutions let brands proactively communicate with and gather fast feedback from their customers to manage and measure their Customer Experience. By providing solutions which are customer, not brand, centric Rant & Rave helps its clients to transform Ranters into Ravers and turn happy customers into lifelong advocates.
To find out more about Rant & Rave visit http://www.rantandrave.com.