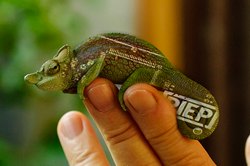 Combined, they become the perfect system to revolutionize bespoke embedded development.
Silicon Valley, CA (PRWEB) February 11, 2015
E3 and Koliada have formalized an agreement to marry E3's PIEP with KoliadaES.
PIEP is an embedded game changer offering a field-deployable, modular hardware platform for custom embedded development. With interchangeable processors, plus up to 36 stackable peripherals, PIEP is highly configurable. Matching this hardware, KoliadaES is also very modular, allowing developers to mix and match binary objects to suit their application needs. KoliadaES supports all the standard objects developers might need to deploy their solutions – including Real-Time, Events, Timers, Communications, Flash FS and Hardware Drivers (SPI, I2C, UART, and Ethernet).
"The PIEP products are truly unique and highly configurable; but when combined with KoliadaES, they become the perfect system to revolutionize bespoke embedded development. Engineers and enthusiasts will have modular hardware driven by modular software, allowing them to hit-the-ground-running and reduce time & cost to deployment." - Guy McIlroy, Principal Engineer at Koliada.
KoliadaES will be available on PIEP in Q4, 2015.
E3 is based in Augusta, GA. E3 has designed, tested and developed the Processor Independent Embedded Platform (PIEP). PIEP is a collection of embedded hardware components, which currently include:
· 4x4 Motherboard
· Three Processor Boards (PIC, ARM and Freescale)
· Twenty-plus peripherals that (1) plug into the motherboard or (2) can be mounted remotely
Koliada is based in Silicon Valley, CA. Koliada has created a number of software products such as KoliadaES and Koliada RTOS. Koliada also provides many custom / systems consulting services.
More information about E3 and Koliada can be found on their websites:
· http://www.e3embedded.com
· http://www.koliada.com