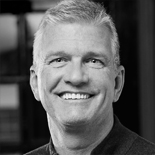 The first step in any marketing program is to determine where you stand versus your objectives
Glenside, PA (PRWEB) February 09, 2015
Paskill Stapleton & Lord (PS&L, http://www.psandl.com), experts in higher education enrollment marketing, recently held the fourth in a series of informational webinars to assist educational enrollment and admissions professionals with marketing and enrollment strategies. This latest webinar, "How to Improve Enrollment Outcomes, the First Step," included expert tips on how to improve student enrollment by way of five client case studies.
The focus of the webinar was on how assessments are the first step to determining the effectiveness of existing student enrollment programs. Assessments provide a 30,000 foot view of the situation; to objectively find opportunities for growth.
"The first step in any marketing program is to determine where you stand versus your objectives," said James Paskill, President and Creative Director of PS&L. "We have a proven assessment methodology that identifies weaknesses in the enrollment marketing program and highlights elements that can be changed to improve performance. This webinar gives us an opportunity to share some of our insights and engage with admissions professionals who are looking for new strategies to improve student enrollment."
As part of the webinar, PS&L offered examples of past client successes. For example, one client was seeing a steady increase in applicants but a decline in yield for first-time applicants. After performing an assessment that analyzed the current marketing strategy, staff and faculty participation, activities, messaging, and other factors, PS&L recommended a more aggressive outreach program with new messaging targeting area schools, businesses, and civic organizations. The client has seen success from their modified program and continues to implement recommendations offered by PS&L.
"PS&L's Recruitment and Marketing Assessment report served as a road map for J. Sargeant Reynolds Community College's marketing office," said Elizabeth Littlefield, Vice President for Advancement at J. Sargeant Reynolds Community College, the newest community college in Virginia. "We have implemented many of the recommendations and continue to utilize the assessment to assist in successfully reaching our marketing goals."
Assessment is only the first step in improving enrollment marketing. In the weeks ahead, PS&L will host additional webinars addressing other aspects of admissions and enrollment marketing, sharing their expertise in how to build an effective educational recruitment program.
For more information, visit PS&L at http://www.psandl.com.
About Paskill Stapleton & Lord
Paskill Stapleton & Lord is a higher education marketing firm that specializes in working with colleges and universities to help them improve and maintain their enrollment heath. Drawing from decades of experience, the PS&L team builds research-based communications plans to help clients meet their enrollment objectives. The PS&L consults with senior enrollment staff on strategy and tactics to improve enrollment and develops effective websites, collateral material and advertising campaigns.
Find additional information on their website (http://www.psandl.com) or by contacting Janet Sieff at 412-904-3133.