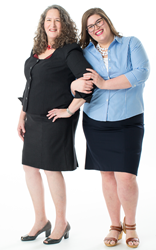 We focus on enhancing the curves of professional women with well-priced clothing made in the USA.
(PRWEB) February 09, 2015
CatherineScholze, a direct-sales clothing line, has launched a made-in-the-USA  collection of office-appropriate attire specializing in enhanced fit for curvy professional women.  
CatherineScholze has launched a new Early Spring 2015 collection of business attire designed for curvy women in sizes 8-20 that have trouble shopping in both Misses and Plus Size departments. All products are manufactured in the USA from natural fibers including durable wool Super80s twill, cotton, silk and rayon.
The company has focused on producing well-priced pieces that curvy women can use to build a strong professional wardrobe.
"We have worked closely with our suppliers and production team to make well-fitting office-appropriate pieces from high quality fabrics that are both durable and cost-effective for working women. We have been able to substantially reduce our overall piece price compared to our Fall 2014 collection, and have passed that savings directly to our customers," said Catherine Griffiths Scholze, President and Creative Director of CatherineScholze.
The company continues to make social responsibility and community support key values, and continues to donate a percentage of sales to charity organizations selected by show hosts in each city.
The Early Spring 2015 collection of curve-enhancing business attire for professional women can be viewed and purchased on the CatherineScholze.com website, or viewed at trunk shows in select US cities throughout the Spring.  Details can be found on the website.
About CatherineScholze:
CatherineScholze is a registered trade name and brand of CG Garment Designs LLC., a limited liability company registered in the beautiful state of Vermont.  The line focuses on enhancing the curves of professional women size 8-20 who have difficulty find great clothes in standard Misses and Plus Size sizing rules.  The company manufactures all of its products in the USA.
Contact:
Catherine Griffiths Scholze
President and Creative Director
802-399-2715
http://www.catherinescholze.com
contact(at)catherinescholze(dot)com