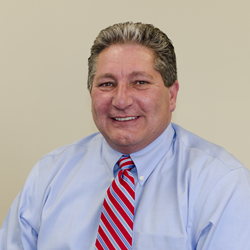 Additional value for our customers through transparency and accountability...
Holbrook, New York (PRWEB) February 27, 2015
Guaranteed Returns®, founder of the pharmaceutical returns industry, has engaged with the Long Island law firm of Meltzer, Lippe, Goldstein & Breitstone, LLP in Mineola, NY to provide general counsel to the corporation; in particular, the firm is providing business advice on the company's operations and business practices.
Paul Nick, President & CEO of Guaranteed Returns said, "Our vision for the future focuses on providing additional value for our customers through transparency and accountability. Corporate counsel will help us achieve enhanced transparency and accountability for GRx customers and by extension move the entire industry forward."
Ira Halperin, head of the Corporate Law Group at Meltzer, Lippe, Goldstein & Breitstone, LLP, said, "I am delighted to work with Paul Nick and the management of Guaranteed Returns®. We are together looking at improvements to the Company's procedures and processes, and I look forward to the results of our combined efforts."
About Guaranteed Returns®
Guaranteed Returns provides pharmaceutical return services to independent retail, chain-store, hospital, government, LTC, Mail-Order and clinic pharmacies. Mail-in and On-site service options are available. GRx local on-site service representatives are highly valued for their professionalism, trustworthiness and for "going above and beyond."
All customers have access to the customer portal which provides cradle to grave documentation, 150 customizable reports, an online inventory program, mail-in pharmaceutical returns forms (with auto-filled account information), and mailing and shipping labels.
About Meltzer, Lippe, Goldstein & Breitstone, LLP
In business for forty-five years, Meltzer, Lippe, Goldstein & Breitstone LLP is a cutting-edge law firm offering clients well educated, well trained, savvy attorneys with seasoned experience and expertise in their fields. They represent clients across many industries and provide dependable legal counsel in six keystone practice groups: Corporate, Real Estate, Litigation, Trust and Estates, Tax and Labor & Employment. Ira Halperin represents a variety of business enterprises and individuals on an ongoing basis in their general corporate and securities matters. Ira's style of practice is personal, not institutional; and his client's goals and objectives are his priority.
Visit GRx on their website or call 1.800.473.2138 today.