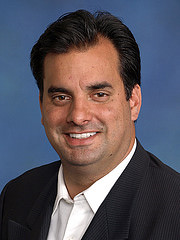 You start from nothing and base your budget on what's actually required, while also weighing it against realistic revenue projections.
Clearwater, FL (PRWEB) February 09, 2015
According to the United States Centers for Disease Control and Prevention, regular exercise is essential for the healthy development of children. In adults it can help control weight, lower the risk of heart disease, type 2 diabetes and some cancers, strengthen bone and muscle, increase longevity, and improve mental health and mood.1 Despite these widely known benefits, however, opportunities for exercise are becoming increasingly limited, particularly for lower-income Americans. According to figures compiled by the organization Up2Us, 60% of children who play sports are now required to pay a fee. Many will be denied even paid participation; by 2020, 27% of public high schools, primarily in urban areas, will be without any interscholastic sport programs.2
Dev Pathik, CEO and founder of Sports Facilities Advisory|Sports Facilities Management, a leading resource in sports facilities planning and management, says, "The simple fact is that the public sector alone is no longer able to fund sport and recreation facilities at the levels it once did."
Pathik notes that last summer, the city of Brook Park, Ohio announced the closure of the city recreation center and the end of municipal support programs for seniors.3 A year earlier, the City of Baltimore announced plans to close some 20 recreation centers4, prompting some to say that it is time to rethink how recreation assets are financed, budgeted, and operated.
State, city, and county governments nationwide are facing similar decisions because in some areas, the effects of the recession are still lingering. And partly as a result, Americans have become more tax-averse; a huge component of the problem is the financing strategies employed by local governments and the baseline budgeting process used by governments at all levels.
Baseline budgeting uses current spending levels as a guideline for establishing future funding requirements by multiplying the current budget times the inflation rate times the population – but some say the antiquated process has long outlived any usefulness it once had. For a public parks and recreation department, baseline budgeting offers little or no incentive to drive efficiencies and actually incentivizes waste, since by not spending this year, organizations are less likely to get the funds needed for the following year.
The solution, says Pathik, is to replace baseline budgeting with private-sector zero-based budgeting. "You start from nothing," he says, "and base your budget on what's actually required, while also weighing it against realistic revenue projections. Our company has been very successful at bringing proven best private-sector practices in financial forecasting, management, programming, and leadership development to the public sector. From this experience we see two things very clearly: one, it works; two, it's the only way city, county, and state governments are going to be able to provide sports and recreational opportunities to all their citizens—not just the ones who can afford membership in a private facility."
As a recent example, the Rocky Top Sports World facility in Gatlinburg, Tenn., for which SFA developed the business model and management plan, and which is managed by SFM under contract with the City of Gatlinburg and Sevier County, was built to take advantage of the current boom in sports tourism and is on pace to attract more than 20,000 athletes to the tourist town in its first year. The economic impact for Gatlinburg within the first five years of operation will exceed $80 million and is open to the community during off-peak hours.
Another SFA|SFM venture, the Myrtle Beach Sports Center, Myrtle Beach, SC, scheduled to open in March, was nearly sold out for its first six months by last November. "All told," says SFM Vice President Jack Adams, "there were 12 million unique visitors at our client venues in 2014. We're projecting 15 to 18 million unique visitors in 2015, which will mean 25 to 30 million hours Americans are participating in activities in safe places. It also means opportunity for people to make connections, build teamwork, and improve their health—right there in their community. We believe the work we're doing, and the kinds of public/private cooperation we're helping engender, are a critical element in improving the health and wellness of our society."
If done properly, this is a real win-win as the opportunities for both communities and financial institutions are huge. That said, the SFA|SFM team cautions that success with a new sports facility requires careful planning and accurate analysis that considers not only the location and market, but also opportunity and execution coupled with precise calibration to the market.
About Sports Facilities Advisory and Sports Facilities Management (SFA|SFM):
The Sports Facilities Advisory and Sports Facilities Management (SFA|SFM) is the leading resource in sports facility planning and management. SFA|SFM has served a portfolio totaling more than $4 billion in planned and operational sports centers in communities throughout the USA and internationally since its founding in 2003. Youth and amateur sports and community recreation centers now require professional planning and management. SFA's proprietary data system—based on years of planning, funding and managing facilities, coupled with the rise of the youth sports segment—is the engine behind the development of SFM. Since its inception, SFM has become an industry leader in the management of amateur sports and events complexes, and along with SFA, provides the planning, financing and management expertise needed to turn ideas into successful recreation facilities. SFA|SFM serves both public and private clients. Its services fall into four main categories: plan, fund, open and manage, which encompass every phase from early stage feasibility studies to preparing financing documents, overseeing development and opening and full-time management services. SFA|SFM's success depends upon its mission to dramatically improve communities through the opening or optimization of sports and recreation centers. For more information, visit http://www.sportadvisory.com/home.html.
1. "Exercise and Physical Fitness."
nlm.nih.gov/medlineplus/exerciseandphysicalfitness.html
2. "Even the Score," Up2Us. up2us.org/solution
3. "Brook Park mayor says voter rejection of tax hikes will force service." August 8, 2014.
cleveland.com/brook-park/index.ssf/2014/08/brrok_park_mayor_says_failed_t.html
4. "City closes about 20 rec centers," July 2, 2013. articles.baltimoresun.com/2013-07-02/news/bs-md-ci-rec-centers-20130625_1_centers-rec-private-groups