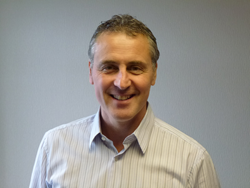 (PRWEB UK) 6 February 2015
William Hackett Chains Ltd, one of the UK's oldest chain manufacturers has launched the next generation in subsea lever hoists for the oil and gas industry. The new hoist system aims to significantly increase safety and cost efficiency in subsea chain-positioning.
Developed over 18 months in partnership with subsea operators and suppliers across the sector, the new hoist directly addresses a number of challenges associated with systems previously available to the oil and gas industry.
The subsea lever hoist incorporates a number of unique features, including:
1. A Dual Anti-Lock Breaking System. Ensuring the safety of the operating diver is of paramount importance. The hoist has a unique break system which eliminates light load slippages and load drops.
2. Reduced maintenance requirements. Supported by an effective maintenance regime, the hoist can operate under multiple submersions, optimising the cost of operation.
3. Ease of Use. Thanks to its innovative design, hoist is simpler to operate and lighter than any equivalent available on the market. This reduces transportation costs and makes it easier to use during rigging applications.
Tim Burgess, Managing Director of William Hackett Chains commented:
"In the face of falling oil prices, companies across the industry are facing tough investment decisions. When it comes to procuring equipment, our clients need to be completely confident that their new products will reduce operating costs in the long term, without compromising safety.
William Hackett Chains' new subsea lever hoist addresses this challenge head-on, and we will continue to invest in ensuring that our products and services address the evolving needs of a rapidly-changing market."
The new subsea lever hoist is supported by additional investment in William Hackett's Assure platform, a leading compliance and project risk solution, enabling distributors and operators to track product delivery and implementation.
About William Hackett Chains Ltd
William Hackett Chains Ltd was founded in 1892 and has been continuously manufacturing chains ever since. The factory is still based in Cradley, West Midlands, producing chain products and chain harrows.
In 1989 a lifting division was established in Alnwick, Northumberland, and this part of the business is now established as a truly global supplier of lifting equipment. Market conditions change constantly and to survive for over 110 years the Company has had to be prepared to adapt, invest and change.
The company supplies chain products into lifting, lashing, marine, offshore oil, mining and agricultural markets around the World.
William Hackett Chains takes pride in the ability to adapt and diversify, and the business is strengthened by the accumulated knowledge and skills that are held within the Company