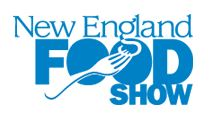 These sessions equip retail and foodservice professionals with insights, enabling them to re-think their business strategies and truly improve their efficiency
Boston, MA (PRWEB) February 05, 2015
The New England Food Show has partnered with the Massachusetts Restaurant Association to produce a comprehensive educational program that will take place March 15-17, 2015 at the Boston Convention and Exhibition Center. Diversified Communications, producers of the food show, expect to draw over 14,000 enthusiasts over three days.
"These sessions equip retail and foodservice professionals with insights, enabling them to re-think their business strategies and truly improve their efficiency," says Christine Salmon, Event Manager. "The comprehensive program covers everything from social media marketing to payment solutions."
Highlights from the 2015 educational program include:

Yelp! How Can I Make the Most of User Reviews?
Professional Facebook Strategies for Restaurants
Choke Save - When Seconds Count
How to Get Your Financial House in Order and Keep it that Way Forever
How to Navigate the Evolution in Payment Technology
Creating a Great Service Atmosphere
Critical Employment Issues for the Hospitality Industry
Understanding Hospitality Tech and What You Really Need at your Restaurant
Craft Beer - Love Life. Love Beer.
For a complete list of sessions, visit http://www.nefs-expo.com/education. Other special events include a culinary competition, mixology competition, keynote addresses, and a St. Patrick's Day celebration sponsored by the New England Coffee Company.
The special events are complements to hundreds of companies showcasing a variety of products, services, and equipment within the Exhibit Hall. Companies interested in exhibiting should contact Beth Schultz, sales(at)nefs-expo(dot)com.
Industry professionals wishing to attend can register at http://www.nefs-expo.com or by calling 508-743-8579. Registrants who belong to state restaurant or specialty associations receive discounted registration.
About the New England Food Show
The New England Food Show is produced by Diversified Communications. Sponsored by the Massachusetts Restaurant Association and supported by other New England state restaurant, retail, hospitality and specialty food associations, NEFS is the region's largest and most attended trade show for retail food and foodservice buyers and professionals. http://www.nefs-expo.com
About Diversified Communications
Diversified Communications is a leading international media company providing market access, education and information through global, national and regional face-to-face events, eMedia, publications and television stations. Diversified serves a number of industries including: seafood, food service, natural and organic, healthcare, commercial marine, technology and business management. Based in Portland, Maine, USA, Diversified has divisions in the Eastern United States, Australia, Canada, Hong Kong, Singapore, Thailand and the United Kingdom. http://www.divcom.com