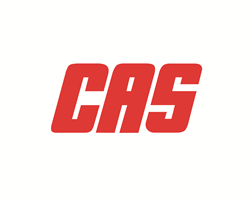 San Diego, CA (PRWEB) February 06, 2015
Community All Stars (CAS), one of the nations leaders in scholastic athletic branding, marketing and funding is rapidly approaching its target to return one million dollars to public high school athletic programs across the nation. The founder, Michael Eisen, states, when we started this organization our goal was to give back one million dollars now that we are approaching that goal, we will continue to set new goals and hope to exponentially continue our growth until we can truly help sustain free high school athletics for students everywhere. We feel its a crucial aspect of public education that helps set kids up for the future. We don't want students to be unable to participate because they or their family cannot afford to.
About Community Allstars:
Founded in late 2008, Community Allstars is directly contracted with high schools nationwide to help alleviate the budget constraints taking place in high school athletics by creating marketing and branding vehicles that promote and brand the schools teams. Essentially, they have mimicked the systems used by professional sports franchises and have applied them at the public high school level. Dedicated to community involvement and student success, they have created a highly effective, win-win system. With an accredited A rating by the Better Business Bureau and over 40 years of combined experience, they are quickly becoming the leader in scholastic athletic branding, marketing and funding. In a time when budgets are being cut left and right, our goal is to help sustain and promote high school athletics. The services CAS offers are free to high schools across the country.
Contact:
To learn more visit Community Allstars at: http://www.communityallstars.com
Community Allstars
710 13th St. Suite 315
San Diego, CA 92101