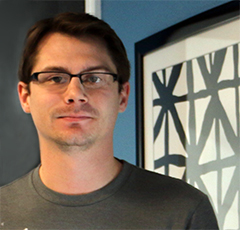 Ankeny, IA (PRWEB) February 09, 2015
QA Graphics is proud to announce the hiring of Sean Eno, as the company's newest CAD Specialist.
Sean will be working within our HVAC department working on floor plan development. He will be responsible for optimizing "best practices" for CAD design. He will be creating and preparing detailed electronic 2D and 3D working plans and/or scale drawings in accordance with specific Graphic Outsourcing project requirements, as well as other 3D floorplan projects. Sean will actively communicate with graphical designers to ensure they are receiving electronic floor plans in a format that is compatible to work with.
Sean brings to the team a variety of experience and proven success through a number of professional and academic positions. Prior to joining QA Graphics, Sean was the Design Engineer for KPI Concepts in West Burlington, IA. There, he converted check lane designs from AutoCAD 3D to Inventor format, updated current sheet metal technical drawings in Inventor with newest revisions, and communicated with all levels of production, and more. He also works as a Freelance Architectural Drafter for Starr's Cave Nature Center in Burlington, IA.
Sean earned his Associates in Arts Degree from North Iowa Area Community College in 2007. He then moved to the University of Northern Iowa to pursue a BA in Graphic Communication with a minor in Electronic Engineering Technology. To further his education, Sean also earned another Associates Degree in Drafting Technology from Southeastern Community College in December of 2014. As a new resident of the Waukee area, he enjoys spending time outdoors and travelling with his wife Jessica.
QA Graphics is excited to welcome Sean to the team!
About QA Graphics
QA Graphics is a leader in the building automation and green building industries, providing HVAC graphic development services, system graphics, floor plan graphics, and energy dashboards to help organizations educate occupants about building performance and sustainability. The company also provides marketing solutions such as interactive applications, 3D design and animation, mobile app development, videos, and other multimedia. Visit http://www.qagraphics.com to learn more.